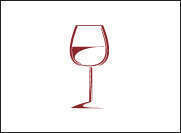 A leading light of Australia's contemporary fine-dining scene, Marque, in Surry Hills, Sydney, is a showcase for the work of top chef, Mark Best.
Best's cooking is refined and high on technique, with a pronounced French influence, but a commitment to high-quality Australian ingredients. It leads to arresting flavor combinations such as King George whiting with fermented barley and crime di rapa; or roast free-range chicken with Jerusalem artichoke, sea urchin, and kelp.
The wine list, like the menu, is superbly eclectic, with an open-minded approach that gives equal billing to wines from Australia and classical Europe.
You can get a flavor of what's on offer from the range of wines suggested as pairings for the eight-course Saturday menu, on which guests are invited to try MMX Equipo Navazos La Bota de Vino Blanco Florpower from Jerez, Zidarich Vitovska-Venezia Giulia, Domaine Barmès Beucher Rosenberg Riesling Alsace, and Journey Wines Chardonnay from the Yarra Valley.