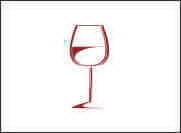 Marta reimagines and invents thin-crust pizzas both classic and new, and celebrates the Italian tradition of cooking seasonal specials "alla brace"—over open embers.
The restaurant has an all-Italian wine list, in which wine director Jack Mason, displays his enthusiasm for matching people to bottles and vice versa.
Marta is at the forefront with its wine list and the expertise of its sommelier. Sommelier Mason recently earned one of the most exclusive titles in the industry; and was one in seven to join the Court of Master Sommeliers 2015.
Mason uses his expertise to curate and fuel the wine list while educating and empowering the wine team and staff at Marta, giving Marta an unparalleled wine experience.
Guests can order wine by the glass too, and the sommelier team often decant the wine before bringing it to patrons, offering a truly attentive service for guests.