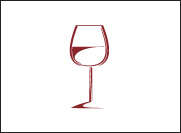 From its plush period setting in the early 20th-century Marion Building, to its menu filled with prime cuts of custom-aged steak, Seattle's "The Met" is every inch the classic American steakhouse. Prime Double R Ranch beef and American Wagyu from Idaho are selected for the grill by executive chef Eric Hellner. And to go with the classic filet mignon, New York peppercorn steak, Delmonico, porterhouse, and Chateaubriand, diners get to choose from one of the Pacific North West's most inviting wine lists.
As the World's Best Wine Lists judges said, The Met offers a "superb range—comprehensive and impressive," in a list that is simply presented and easy to navigate.
Among the highlights is the set of Sommelier Selections offered by each member of the wine team. At the time of judging, that included top-flight Loire red Domaine Clos Rougeard, Les Poyeux, Saumur-Champigny 2008 and new-wave Spaniard El Nido, Clio, Jumilla 2012 as well as local favourites such as Betz, Père de Famille, Cabernet Sauvignon, Columbia Valley, 2010 and Andrew Will, Red Blend, Two Blondes, Yakima Valley 2010.
The same mix of the best of the local (including an impressive range of Californian reds) with a judicious sprinkling of Old World classics continues throughout a list that has been deservedly acclaimed.