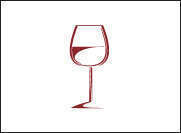 Led by executive chef Tony Kim, Momofuku Noodle Bar Columbus Circle opened in November 2018 and is Momofuku's second Noodle Bar in New York City.
It's rooted in the DNA of the original Noodle Bar, but offers an entirely new and rotating menu, which includes barley noodles, house made steamed breads, soft serve and daily dishes.
Noodle Bar's beverage program is led by beverage manager Haera Shin.
Together with Momofuku beverage director Jake Lewis, Haera developed a rotating list of natural-leaning, unusual, and accessibly priced wines for Noodle Bar.
The list highlights small winegrowers who are focused on minimal intervention.