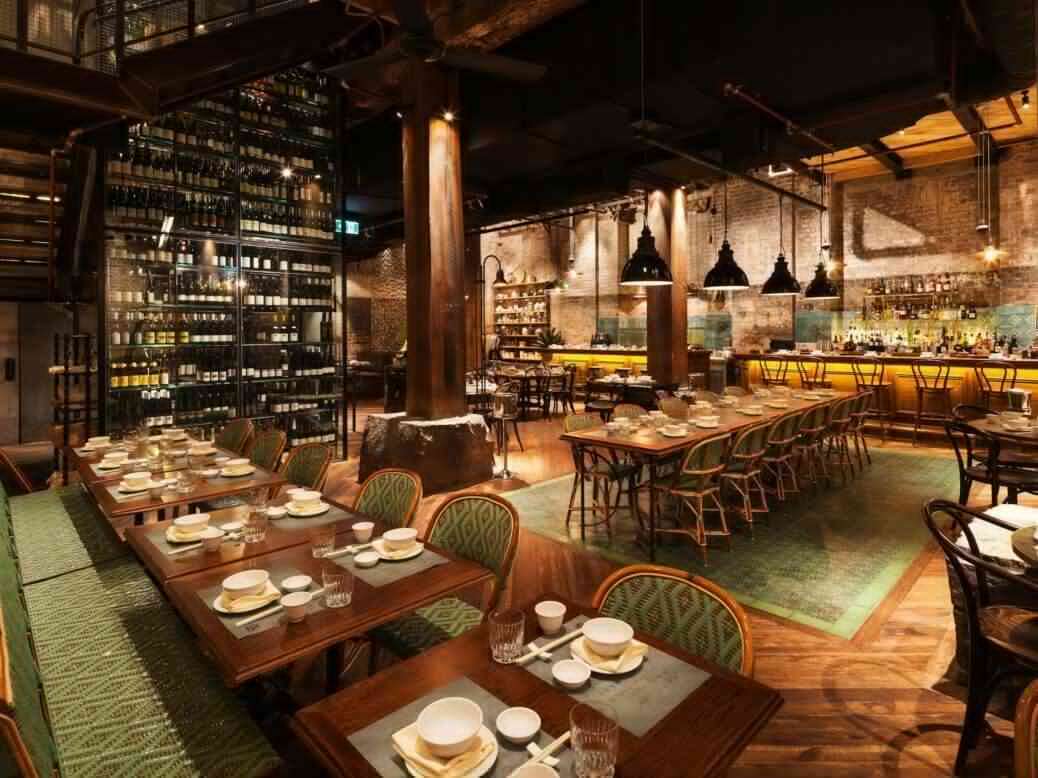 Calling upon its traditional Chinese heritage but giving it a modern edge, Mr. Wong incorporates timeless colonial furnishings which give way to timber floors with bamboo-framed French woven chairs and slow turning ceiling fans.
Executive Chef Dan Hong, who works across three Sydney Merivale restaurants and has established himself as a fast-rising and creative chef, teams up with head chef Brendan Fong to weave a contemporary Cantonese menu that draws upon the expertise of head dim sum chef Michael Luo, who honed his skills at Hakkasan Dubai over four years.
An extensive list of wines by the glass allow customers to taste a variety of wines as they wish, unless a magnum bottle is what they're after in which case Mr. Wong has plenty of options ranging from NV Veuve Clicquot Ponsardin to a Central Otago New Zealand Riesling or up the steeper end the 11 Christian Moreau Chablis Grand Cru 'Les Clos' from Burgundy. Mr. Wong also features an elaborate selection of Riesling sourced from four main regions: Australia; Mosel, Germany; Alsace, France and Wachu, Austria, with a few additional labels from Slovakia and New York.