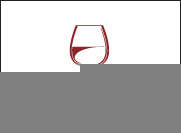 Ambitious, creative modern cooking that fuses a variety of global influences is the modus operandi of top South African chef Mike Basset at the Vineyard Hotel and Spa in Newlands, Cape Town.
Diners in the beautiful setting of the hotel's 6-acre garden, can choose from intriguing flavor combinations such as coffee chocolate short rib with onion powdered fillet, purple potato-horseradish puree, and green vegetable pesto, or grabouw lamb boerewors scotch egg with curry spice, hanepoot jam, whipped goats Brie, and sweet jus.
The wine list, meanwhile, offers a focused selection of the best of modern South Africa, with a side order of top global producers. Featuring a useful map of the Cape Winelands, and nicely phrased tasting notes for each wine, it covers a lot of stylistic ground, from exciting Swartland Chenin from AA Badenhorst to cool-climate Elgin Riesling from Paul Clüver, and from Hamilton Russell's classy Hemel-en-Aaarde Pinot Noir to Kanonkop's highly regarded Paul Sauer Bordeaux blend from Simonsberg, as well as a range of the Cape's best sparkling and fortified wines.