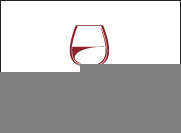 American Master Sommelier Andrea Robinson is the woman behind the adventurous list on the Norwegian Cruise Line network—a list that was praised by the judges at the 2015 World's Best Wine Lists awards for having "a lot of choice and a lot available by the glass."
Robinson's incisive and informative tasting notes, one for each wine on the list, also drew the judges' attention. Whether she's describing the "apple compote, bread dough, and fresh hay scents with a pure core of pear and anise" of Dom Pérignon or the "strawberry, vanilla, and tarragon notes with a super-silky, long finish" of Estancia Pinot Noir, Monterey County, California, Robinson has the knack of pithy, inviting description.
Crisply and neatly arranged by varietal, the list is easy to navigate. And, while it is particularly strong in California, the choice ranges wildly, from Val Llach Priorat to a pair of premium Chilean Carmenères from Errazuríz and Arboleda and Conundrum White Blend from California.