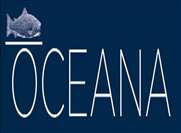 On any wine list, the highlighted "Sommelier Selections" tell you a lot about a restaurant's vinous worldview. And in the case of smart New York seafood restaurant, Oceana, wine director Pedro Goncalves' team's choices are evidence of a catholic but discriminating outlook.
There are big names in the selection, but not always presented with the wines you expect: Cloudy Bay's superb Riesling rather than its Sauvignon Blanc, for example, or Heitz Cellars' Grignolino. These are mixed with the stars of what, for want of better words, tend to be described as emerging or underrated regions: Hatzidakis from Santorini and Quinta do Vale D Maria from the Douro, say, or Château Maris from Minervois in the Languedoc.
The mood thus established there's plenty more to excite as the neatly arranged list unfolds. Oceana has a lavishly funded wine cellar—it runs to more than 1,500 bins—and the range of interesting bottles is exhilarating. Each of the classic European regions (Spanish, German, and Italian as well as French) is covered in detail, and the American collection is long. But there's always space for a quirky choice from Romania, Morocco, or Macedonia, on a list that is eclectic in the best sense.