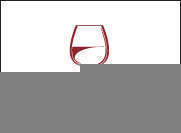 "A trip to Japan while still in Paris," is the irresistible invitation offered by Okuda owner, Shinichi Daitoku, and chef des cuisines Toru Okuda in Paris's eighth arrondisement.
Everything about Okuda is designed with this in mind, from the superbly authentic, but contemporary Japanese cuisine (including some of the most exquisite sashimi outside Japan) to the décor and the distinguished selection of sake.
Even the wine list is graced by an unusually impressive assortment of Japanese wines, from Grace Koshu Kayagatake to Villa d'Est Vignerons Réserve Merlot.
But there is a profound French presence, too, on a list that is compact rather than encyclopedic, but which still manages to find space for a finely judged range of vintages and producers of Burgundy, Bordeaux, and Champagne, as well as a sprinkling of intriguing finds from the South West, Provence, and Corsica.