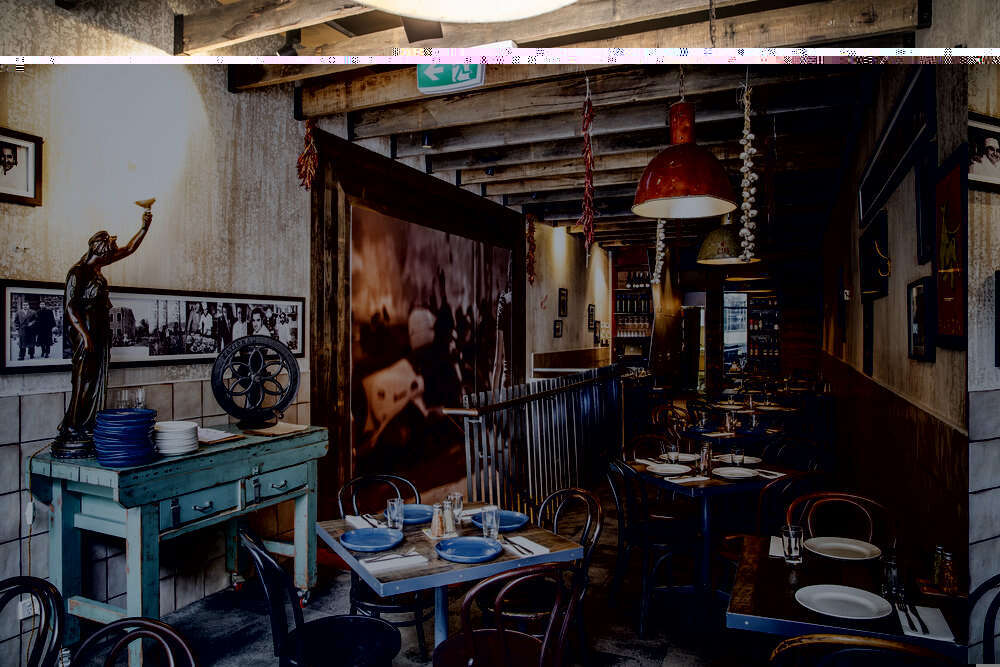 Owner of Grossi Florentino, Guy Grossi's Ombra Bar is a more modern proposition, with concrete floors and bare tables as opposed to the usual tapestries and linens.
Based on the philosophy of preservation and enjoyment, Ombra Bar is inspired by the "Salumerie" of Italy and focuses on the highest quality of cured meats.
The name of the restaurant itself translates to "let's go for a drink" in the Venetian dialect, while "Salumerie", of course, translates into cold cuts. It's easy why this was chosen – Ombra Bar is all about enjoying a drink alongside a delicate slice of prosciutto.
The luxe meats are accompanied by a varied and diverse wine list. Featuring a playful drum key, the list highlights the distinction between drinks that will not challenge greatly, and wines "that may need to be undertaken with a more open mind." One thing is for sure – Ombra Bar moves beyond the boundaries currently applied by modern techniques, promising individuality and uniqueness.