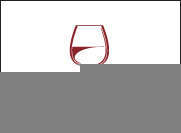 Wellington's Ortega is driven by a "life-long love of food, wine and good times around the table." It has the quality to match, too, evident in achieving a three-star award in its first appearance in the World's Best Wine Lists (2017). The wine list is simply laid out, with headlines such as crisp whites, voluptuous whites, juicy reds, orange wine, and so on. Falling under big reds is Ortega's own Merlot, Cabernet, Malbec '08 from nearby Hawkes Bay. Names such as Gaja, Joh Jus Prüm, Domaine Schlumberger, and Taittinger, to name just a few, add depth to the list, while the majority is local New Zealand wine. For something distinctive there is Camille Giroud Charmes-Chambertin Grand Cru 1978, or Château dÍssan Margaux '09.
Judges in the 2017 World's Best Wine Lists commented that the wine list was a, "Pleasant no fuss list, maybe confusing glass selection, but overall delightful".
A collection of contemporary plates includes corn-fed duck liver Pâté, aromatic seafood broth, whole roasted Sole, and fresh Clevedon Pacific oysters, to pair with the excellent wine selection. The food menu also features wine pairings for the dessert section, including Alvear Moscatel and Lustau Pedro Ximenez Sherry.