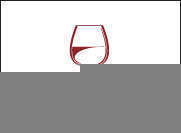 Nestled in the heart of Bangkok's Ratchaprasong district, traditional, yet ingeniously modernized, national culinary favorites are reimagined by the meticulous Chef, Bonkoch 'Bee' Satongun, making this restaurant a marvel that stands out above and beyond its commercial environs. On the inside, exposed wooden beams set against expansive windows do well to illustrate the idea that is the soul of Paste: an acknowledgement of tradition in harmony with the flare of contemporary haute cuisine.
The greatest ambassador for the philosophy of this restaurant, however, is quite unsurprisingly the menu. Here, the grounded sense of modernity that motivates Chef Bee, Asia's best female chef (2018), is at its most refined. Sourcing as many of her ingredients as possible from the city's best markets ensures that her dishes are locally furnished and never stray too far from tradition.
The result is a dining experience that can satiate both the simplest of appetites, as well as those with intellectual curiosities beyond the sensual experience of the food on your palate. So, if you either have an affinity for great-tasting, innovative cuisine, or appreciate dishes with a rich history and evolution, then Paste is well worth your visit.
Wine list
Champagne
Krug, Grande Cuvée, NV, Reims, France
Pol Roger, Winston Churchill 1500mL, 2002, Epernay, France
Louis Roederer, Brut Premier, NV, Reims, France
Dom Pérignon, 2009, Epernay, France
Louis Roederer, Cristal, 2008, Reims, France
Blanc de Blancs, Taittinger, Comtes de Champagne, 2005, Reims, France
Blanc de Blancs, Taittinger, Comtes de Champagne, 2006, Reims, France
Blanc de Blancs, Diebolt-Vallois NV, Cramant, France
Blanc de Blancs, Agrapart Terroirs, NV, Avize, France
Blanc de Blancs, Fleury, Cépages Blancs, 2006, Courteron, France
Blanc de Blancs, Larmandier-Bernier Terre de Vertus, 2011, Vertus, France
Blanc de Noirs, Ruppert-Leroy, Les Cognaux, NV, Essoyes, France
Blanc de Noirs, Andre Clouet, 2008, Bouzy, France
Rosé, Taittinger, Comtes de Champagne, 2006, Reims, France
Rosé, Laurent-Piere, Brut Cuvée, NV, Champagne, France
Rosé, Louis Roederer, 2012, Reims, France
Rosé, Francis Boulard, NV, Cauroy-Les Hermonville, France
Sparkling
GranMonte Cremant, Methode Traditionelle, 2015, Asoke Valley, Thailand
Ferrari, Giulio Ferrari Riserva de Fondatore, Trentodoc (Chardonnay), 2006, Trentino, Italy
Ferrari, Perlé Nero Riserva (Pinot Noir), 2006, Trentino, Italy
Ferrari, Perlé Riserva Rosé Trentino Brut, (Pinot Nero & Chardonnay), 2014, Trentino, Italy
Antica Fratta, Essence Brut Franciacorta DOCG, NV, Lombardy, Italy
Zardetto Private Cuvee Brut Glera (Prosecco grape), NV, Veneto, Italy
Rosés
Château Le Puy, Rose Marie, 2016, Saint-Emilion & Pomerol, France
Miraval, Côtes de Provence, 2018, Côtes de Provence, France
Le Page de Château Vignelaure, 2017, Provence, France
GranMonte, Sakuna Rosé , 2018, Asoke Valley, Thailand
Reds
Pinot Noir, Comte Georges de Vogüé, Chambolle-Musigny, 2012, 1er Cru Burgundy, France
Pinot Noir, Clos de Tart, 2010, Grand cru Burgundy, France
Pinot Noir, Joseph Roty, Charmes-Chambertin VV, 2013, Grand cru Burgundy, France
Pinot Noir, Domaine Guyon, Échezeaux, 2013, Grand cru Burgundy, France
Pinot Noir, Lignier-Michelot, Morey St. Denis Aux Charmes, 2012, 1er Cru Burgundy, France
Pinot Noir, Henri Gouges, Nuits-St-Georges Clos de Porrets, 2014, 1er Cru Burgundy, France
Pinot Noir, Eric Suremain, Monthelie Sur la Velle, 2009, 1er Cru Burgundy, France
Pinot Noir, Joseph Roty, Gevrey-Chambertin, 2014, Burgundy, France
Pinot Noir, Domaine Albert Bichot, 'La Justice', Gevrey-Chambertin, 2015, Burgundy, France
Pinot Noir, Domaine Guyon, Vosne-Romanée, 2013, Burgundy, France
Pinot Noir, Domaine Vacheron, Sancerre, 2015, Loire Valley, France
Pinot Noir, Domaine Albert Bichot, 'Tastevine', Pommard, 2013, Burgundy, France
Pinot Noir, Friedrich Becker, Sankt Paul GG, 2013, Pfalz, Germany
Pinot Noir, Wittmann, Rotwein Trocken Spätburgunder 2017, Rheinhessen, Germany
Pinot Noir, Felton Roak, Bannockburn, 2017, Central Otago, New Zealand
Pinot Noir, Sato, L'Insolite, 2016, Central Otago, New Zealand
Gamay, Dom. Labruyère, Le Clos Du Moulin-à-Vent, 2011, Beaujolais, France
Gamay, Jean Follard, Morgon, Classique, 2017, Beaujolais, France
Gamay, Domaine Lafarge-Vial, Fleurie Bel Air, 2014, Beaujolais, France
Grenache Blend, Grifoll, Predicat, 2016, Priorat DOQ, Spain
GSM, Doamine du Pegau, Chateauneuf-du-Pape, 2008, Rhône Valley, France
Syrah, Domaine Marc Sorrel, Le Greal, 2014, Hermitage, France
Syrah, Le Macchiole, Scrio, 2008, Bolgheri, Italy
Shiraz, The Standish, 2015, Barossa, Australia
Syrah, Bernard Gripa, Saint Joseph, 2016, Rhône Valley, France
Syrah, Dom. de Remiziéres, Cuvee Particulier Rouge, 2017, Crozes – Hermitage, France
Nebbiolo, Marchesi Di Barolo, Single Vineyard, Barolo Cannubi DOCG, 2013, Piedmont, Italy
Nebbiolo, Marchesi Di Barolo, Single Vineyard, Barbaresco Serragrilli DOCG, 2014, Piedmont, Italy
Sangiovese & Merlot, Fonterutoli, Siepi Tosaca IGT, 2015, Bolgheri, Italy
Monastrell, Telmo Rodriguez Almuvedre, 2014, Alicante, Spain
Amarone, Del Forno Romano, Amarone della Valpolicella, 2011, Valpolicella, Italy
Grenache Blend, Domaine Raspail-Ay, 2014, Gigondas, France
Tannat, Bodege Garzón, 2017, Garzón, Uruguay
Malbec, O'Fournier, 2008, Mendoza, Argentina
Tempronillo & CS, Tempos Vega Sicilia, UNICO, 2005, Ribera del Duero, Spain
CS & Merlot, Tenuta San Guido, Guidalberto, 2015, Tuscany, Italy
St. Emilion, Château Valandraud, Grand Cru Classe, 2007, Gironde, France
Merlot, Le Petit Eglise, 2011, Pomerol, France
Cabernet & Merlot, Château Lafleur du Roy, 2001, Pomerol, Italy
Merlot, Villa Russiz, Graf de la Tour 2009, Friuli, Italy
The 1855 Bordeaux Classification, Château Mouton Rothschild, First-Growths (Premier Crus), 2004, Pouillac, France
The 1855 Bordeaux Classification, Château Margaux, First-Growths (Premier Crus), 2004, Margaux, France
The 1855 Bordeaux Classification, Château d' Issan, Third-Growths, 2012, Margaux, France
The 1855 Bordeaux Classification, Château Branaire-Ducru, Fourth-Growths, 2009, Saint-Julien, FranceThe 1855 Bordeaux Classification, Château Lynch-Bages, Fifth-Growths, 2005, Pauillac, France
Bordeaux Blend, Opus One, 2014, Napa Valley, USA
Cabernet Sauvignon Blend, Shafer, Hillside Select, NV, Napa Valley, USA
Cabernet Sauvignon Blend, Harlan Estate, The Maiden, 2011, Napa Valley, USA
Bordeaux Blend, Overture, by Opus One, NV, Napa Valley, USA
Cabernet Sauvignon, La Chapelle de La Mission Haut Brion, 2007, Pessac – Leognan, France
Bordeaux Blend, Château Nenin, 2008, Pomerol, France
Cabernet Sauvignon, Château Croizet Bages, 2008, Pauillac, France
Cabernet Sauvignon, Château du Glana, 2010, Saint-Julien, France
Cabernet Sauvignon, Château Deyrem Velentin, 2015, Margaux, France
Cabernet Sauvignon, Château Maucaillou, 2009, Moulis en Médoc, France
Cabernet Sauvignon, Château Le Puy, Emilien, 2015, Bordeaux, France
Listrac Cru Bourgeois, Château Saransot Dupre, 2012, Médoc, France
Cabernet Sauvignon Blend, Château des Tourtes, 2015, Blaye Côtes de Bordeaux, France
Whites
Riesling, Egon Müller, Scharzhof. Off Dry 2018, Mosel, Germany
Riesling, Markus, Haus Klosterberg, Off Dry 2015, Mosel, Germany
Riesling, Egon Müller, Scharzhofberger Kabinett. Off Dry, 2017, Mosel, Germany
Riesling, Egon Müller, Scharzhofberger Spatlese, Off Dry, 2016, Mosel, Germany
Riesling, Grosset, Polish Hill, 2014, Clare Valley, Australia
Riesling, Sato, 2015, Central Otago, New Zealand
Riesling, Diel, Goldloch GG/Burbert GG, 2015, Nahe, Germany
Riesling, Keller, Von der Fels, 2016, Rheingau, Germany
Riesling, Henschke, Julius, 2016, Eden Valley, Australia
Riesling, Diel Nahesteiner, 2015, Nahe, Germany
Riesling, Battenfeld Spanier, Zellerweg am Skchwarzen Herrgott GG, 2015, Rheinhessen, Germany
Riesling, Leitz, Berg Schlossberg GG Ehrenfels, 2014, Rheingau, Germany
Riesling, Leitz, Eins-Zwei-Dry, 2017, Rheingau, Germany
Riesling, Dönnhoff, Hermannshöhle GG, 2018, Nahe, Germany
Gewürztraminer, Zind-Humbrecht, 2015, Alsace, France
Gewürztraminer, Albert Mann, 2017, Alsace, France
Gewürztraminer, Wairau River, 2015, Marlborough, NZ
Grüner Veltliner, Weingut Moric, Supernatural, Hausmarke Weiss, 2018, Burgenland, Austria
Grüner Veltliner, Salomon Undhof, Ried Watchberg, Erste Lage, 2016, Kamptal, Austria
Pinot Gris / Grigio, Domaine Ostertag, A360P, 2016, Alsace, France
Pinot Gris / Grigio, Domaine Ostertag, Zellberg, 2013, Alsace, France
Pinot Gris / Grigio, Schiopetto, Collio DOC, 2016, Friuli, Italy
Pinot Gris / Grigio, Wairau River, 2017, Marlborough, New Zealand
Pinot Gris / Grigio, Marco Felluga, 2017, Collio, Italy
Chenin Blanc, Eric Morgat, Savenières Fidès, 2014, Loire Valley, France
Chenin Blanc, Domaine Huet, Vouray Sec, Le Haut-Lieu 2015, Loire Valley, France
Viognier, Chateau Grillet, 2012, Rhône Valley, France
Viognier, Domaine Georges Vernay, Condrieu, 2016, Rhône Valley, France
Viognier, Georges Vernay, Condrieu Coteau de Vernon, 2014, Rhône Valley, France
Sauvignon Blanc, Didier Dagueneau, SILEX, Pouilly-Fumé AOC, 2011, Loire Valley, France
Semillon, Château La Puy, Marie Cecile – Blanc, 2016, Pomerol, Franc
Semillon, Tyrrell's Wines, Vat 1, 2012, Hunter Valley, Australia
Aligoté, Domoine A.&P. de Villaine, Bouzeron, 2013, Burgundy, France
Gelber Muskateller, Taferner, 2013, Carnuntum, Austria
Chard. / Chasselas, Dom. Martheray, Fechy, 2015, La Côte, Vaud, Switzerland
Aligoté, Dom. A.&P. de Villaine, Bouzeron, 2013, Burgundy, France
Verdelho, Granmonte, 2018, Asoke Valley, Thailand
Chardonnay, Etienne Sauzet, Le Montrachet, 2014, Grand Cru Burgundy, France
Chardonnay, Etienne Sauzet, Bienvenues-Batard-Montrachet, 2013, Grand Cru Burgundy, France
Chardonnay, Domaine Michel Mallard, Corton – Charlemagne, 2016, Grand Cru Burgundy, France
Chardonnay, François Raveneau, 2017, Chablis, France
Chardonnay, J. Carillon, Puligny-Montrachet Champs Canet , 2014, 1er Cru Burgundy, France
Chardonnay, Michel Bouzereau, Meursault Blagny, 2011, 1er Cru Burgundy, France
Chardonnay, Hubert Lamy, St-Aubin, Derrière Chez Édouard, 2015, 1er Cru Burgundy, France
Chardonnay, Etienne Sauzet, Puligny-Montrachet, 2017, Burgundy, France
Chardonnay, Domaine Albert Bichot, Puligny-Montrachet, 2017, Burgundy, France
Chardonnay, Domaine Barraud, Macon – Villages, 2016, Burgundy, France
Chardonnay, François Raveneau, 2017, Chablis, France
Chardonnay, Robert Moncuit, Le Mesnil sur Oger, 2014, Champagne, France
Chardonnay, Domaine La Maison Romane, Eaux-VIVES, 2012, Burgundy, France
Chardonnay, Domaine La Croix Belle, 2017, IGP Mediterranean, France
Chardonnay, Felton Road, Block 6, 2017, Central Otago, New Zealand
Chardonnay Blend, Can Rofols dels Caus, Gran Caus Blanco, 2016, Catalonia, Spain
Chardonnay, Moss wood, Wilyabrup, 2017, Margaret River, Australia
Skin Contact Whites
Gravner, Ribolla, Gialla IGT, 2007, Venezia Giulia, Italy
Sato, L'Atypique Pinot Gris, 2015, Central Otago, New Zealand
Sweet Wine
Dagueneau, Jurançon Les Jardins de Babylone, 2011, Southwest France
Klein Constantia, Vin de Constance, 2013, Muscat de Frontignan, South Africa
Kracher, Muscat Ottonel Auslese, 2016, Burgenland, Austria