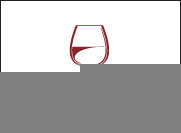 With its crisp but striking appearance, the "Connoisseur List" on Paul Gaugin Cruises is designed to make life easy for holidaymakers as they navigate its relatively small but well-chosen selection of global bottles.
As the judges at the 2015 World's Best Wine Lists awards said, the inclusion of "bottle images, vintages, tasting notes, and grape varieties makes the list more comprehensive for beginners and connoisseurs alike."
There's more to a successful wine list that its presentation, however, and, while not the biggest collection among this year's three-star winners, Paul Gaugin Cruises has gone for quality over quantity, while still managing to cover a lot of vinous ground.
Choices range from neat selections of big name California, Champagne, Bordeaux, and Burgundy, to a thoughtful smattering of the best of Australia, Italy, Chile, and New Zealand, while the spread of prices is wide and always fair.