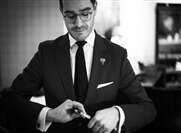 New Nordic cuisine needs no further introduction than PM & Vänner.
Already established and in high esteem around the world, they were one of the pioneers of the Nordic fine wine and dining scene.
Their numerous awards and distinctions over the years vouch for the high level of craftsmanship, dedication and creative gastronomic thinking devoted to the exploration of the regional identity of Småland.
Alongside this, the gastronomic experience is solidified with a carefully curated wine program covering almost 5,000 references and exploring the broad world of fine wine and outstanding vine growers around the world.