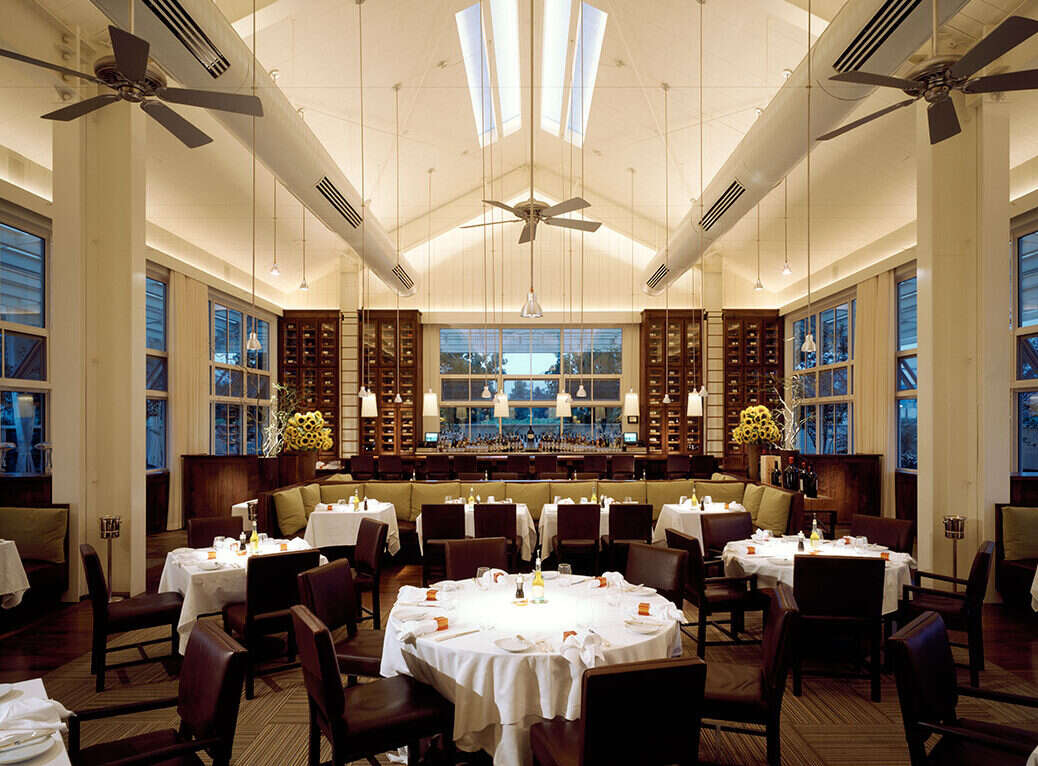 Following through on a pledge made by vinter Leslie Rudd several years ago to build a wine program indicative of the great regionally focused wine lists found in Burgundy and Bordeaux, Press has the largest, deepest restaurant collection of Napa Valley wines in the world.
The all-Napa wine list celebrates current vintages as well as older wines going back over 50 years, and serves as the 'winemaker's water-cooler' for Napa Valley.
As a result, wine is very much at the core of Press.
Whether it's the 'Vintage Pour of the Evening' (nightly offerings have included 1976 St.
Clement, 1980 Schug Pinot Noir and 1988 Caymus Special Selection) a lavish pour such as 2009 Dominus or Rudd Estate via the Plum Preservation system, or something brand new and exclusive to Press such as the Brick & Mortar Vin Petillant, the program stretches beyond the confines of an expected by-the-glass offering and allows guests to have an incredible wine experience no matter their budget or table size.
World's Best Wine Lists Awards judge Luciana Girotto praised its dedication to local Cabernet, calling the selection unique.