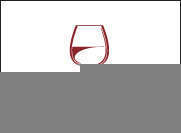 An elegant setting pays homage to its heritage-listed history while weaving a contemporary décor throughout the multi-story establishment. The four-tiered dining and bar precinct caters to every customer, ranging from relaxed after-work drinks to an upmarket fine dining hall. Designers Projects of Imagination has retained key elements from the original building – The West Australian printing press – and each level is newly-discovered like chapters in a book.
Wine director Jean-Charles Mahé was born in Brittany, France, bringing a French edge to Print Hall's award-winning wine list after a career-change from finance. Mahé has fashioned an inspiring wine list that uses different sections for wine, creating conversations with the histories of wine producers or his section of wines worth learning that centres a few wines on a theme.
Head chef Jason Lamppu creates an innovative menu of beautifully-executed contemporary Australian dishes. Originally from Vancouver, Lamppu has made waves since he started at Print Hall receiving a number of awards including the winner of Two Chef Hats Award 2015. The restaurant is also winner of Western Australia's Best Hospitality Venue 2015 in the Australian Hotels Association Awards and was voted by industry peers into the 2015 Financial Review Australian Top 100 Restaurants.