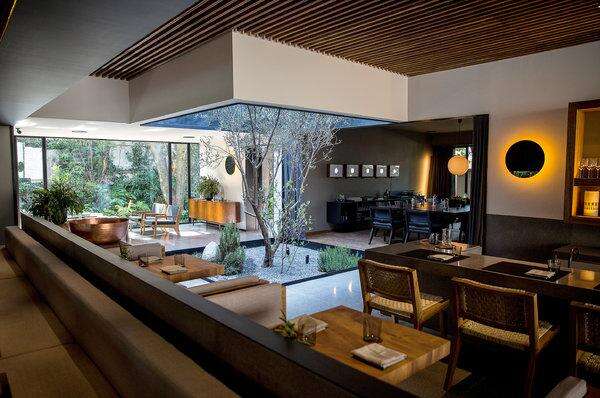 Opened by Enrique Olvera in 2000, and despite the ever-changing menu, Pujol has remained a hotspot for visitors to Mexico City. Olvera draws from a rich history of Mexican techniques and traditional ingredients, but reinvents, reinterprets and presents them in new ways, allowing the restaurant to maintain its esteemed popularity.
Using every ingredient from chicatana flying ants to suckling pig, the wonderful flavors of Mexico are presented here with the utmost sophistication. In 2017, Pujol was reopened in a spacious new venue, still located within the Polanco district of the city. The new space features terrazzo flooring, a wood-burning oven and a private side room complete with record player and vinyl collection for an immersive experience. The signature dish is the famous Mole Madre, Mole Nuevo: a plate with a perfect circle of fresh mole sauce encased in an outer layer of mole aged for over 1,000 days.
The judges at the 2018 World's Best Wine Lists Awards commended Pujol for its "eclectic, very personal" list, containing unexpected but noteworthy choices.