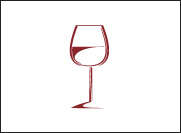 Quintonil
Located in the district of Polanco in Mexico, Quintonil focuses on fresh seasonal and local produce, run by chef Jorge Vallejo and his wife Alejandra Flores, who runs the front of house. The word Quintonil refers to the greens of the amaranth plant.
The menu demonstrates Vallejo's ability to rework traditional ingredients and dishes like cactus, tamales, mole, and escamoles (ant larvae), to create unique dishes, which allegedly cannot be experienced elsewhere. Though the menu changes regularly, it is influenced, in large part, by local ingredients currently in season.
An excellent collection of wine pairings are offered, where a list of 25 pages-long provides a good balance to choose from. Each wine is carefully selected to ensure the flavors of the extraordinary dishes come alive.