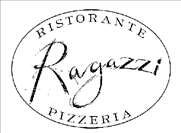 Shortlisted for the Best Wine List in South America, the wine list at Grand Cayman's Ragazzi Ristorante & Pizzeria is a model of compression, managing to offer great variety of region, producer, style, and price in its 24 pages.
Its most obvious strength—as might be expected on a list prepared for a restaurant specializing in a modern update of authentic Italian cooking—is its Italian collection, which gathers top producers from the length of the country, taking in Friuli's Vie de Romans and the Veneto's Romano Dal Forno, as well as Piedmont's Gaja, Tuscany's Fontodi, and Sicily's Donnafugata.
But the list roams far beyond Italy. California Cabernet and Austria are clearly passions, with multiple vintages from the likes of Heitz, Stag's Leap, and Opus One joining Prager, Pichler, Knoll, and Bründlmayer. Complemented by neat selections form Bordeaux, Australia, New Zealand, and South Africa, among many others, it's a list of many strengths.