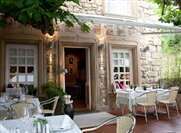 With views over the Concha Bay, this family-run restaurant focuses the tall order of ensuring that each guest is guaranteed maximum enjoyment. Arrieta's 12 years as Head Chef have brought him the local knowledge to be able to adapt the menu seasonally and work with some of the freshest regionally-sourced seafood. He strives to showcase the best that the Basque country has to offer, using traditional ingredients creatively and innovatively.
The wine cellar is world-renowned, updated regularly, and filled with thousands of bottles from over 20 countries. Their self-designated "true crown jewel", the cellar is "a real wine museum carved out of years and years of dedication and passion from the Rekondo family".
Wine writer and judge Alder Yarrow regards the restaurant as housing 'the single greatest collection of Spanish wines on the planet', and other judges noted too the impressive breadth and depth of the list. It is no surprise that the already highly decorated restaurant adds World of Fine Wine regional and maximum star award recognition to its roster.