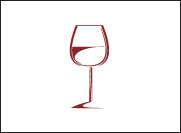 Jérôme Ferrer has been cooking for over 30 years, having spent much of his childhood helping his grandmother prepare family meals in their kitchen at home. This progressed to going into business with his childhood friends Ludovic Delonca and Patrice De Felice, and calling upon their combined heritage trio of Spanish, Italian and Catalan roots to create 'Europea'. The group has won several awards since, including "Restaurant of the Year" (2009-2012) for Europea, and Ferrer himself was named Chef of the Year in 2011 by the Société des chefs du Québec, in addition to becoming a Grand Chef of Relais & Châteaux.
The trio have opened a number of restaurants in their ventures, however Europea is recognized for its distinctive and fresh culinary experience, with innovative 'techno-emotive' cuisine that has made it a gastronomic destination for many.
The wine list encompasses a little bit of everything, with an appealing layout, commented the judges of the World's Best Wine Lists 2017. A variety of formats is offered for many of the wine types, including Veuve Clicquot, Brut (375 ml), and Moët & Chandon, Brut, Imperial (3L) amongst the good selection of Champagne. Europea also offers ice wine, and Vins de Paille (straw wine), for something intriguing for the daily drinker.
Showcasing his entrepreneurship, Ferrer also owns several acres of vineyards, bought in 2013, to create "La Terre de Mon Père" wine estate.