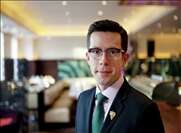 One of the world's most famous chefs has his name on the door, but chef-patron Clare Smyth has led the kitchen in Chelsea since 2007, maintaining its reputation for producing some of the finest classical French cuisine in the world.
Smyth's three-star Michelin cooking is aided and abetted by a three-star wine list, which the judges at the World's Best Wine Lists awards rated as one of the best in the UK. The list is long, deep, and not afraid to take risks, as the nicely presented "Sommelier's Suggestions" that lead off the list show. Here guests can find (or could find at the time of judging) the Chilean producer De Martino's amphora-made Cinsault Viejas Tinajas, Australian Sangiovese from Julian Castagna in Victoria, and Rotgipfler from Johanneshof Reinisch in Thermenregion, Austria.
These quirky, but delicious, choices are balanced by a range of French, German, and Italian classics, assembled with a personal touch, on a genuinely international and entertaining list.