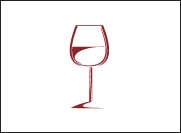 Featuring two restaurants, a bistro, and a bar, top German chef Jörg Müller's homely hotel on the island of Sylt is one of the country's foremost culinary destinations.
A meal at the hotel's gourmet restaurant is the big draw, with Müller's inventive French-influenced cuisine including dishes such as veal fillet on black pudding with young vegetables; and lukewarm marinated char with smoked fish mousse and beetroot.
The wine list—one of the best in Germany—offers 100s of inviting choices to match Müller's creations. It starts with a region-by-region tour of German wine that takes in red delights such as Baden's Meyer Näkel Dernauer Pfarrwingert Frühburgunder GG 2006, as well as the greats of Riesling from Bassermann-Jordan to Van Volxem.
But it is equally strong in the rest of Europe—Italy, Spain, and Portugal, with many mature selections from both Burgundy and (especially) Bordeaux. Concluding with a run of fine old Vintage Port and a magnificent collection of Krug, it's a fine-dining wine list par excellence.