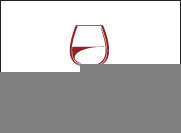 There is, if you'll forgive us the rather obvious comparison, something of the "outlaw" spirit about the wine list at chef Nathan Outlaw's Port Isaac restaurant.
As the judges at the World's Best Wine Lists 2015 said, it is "very fun and unusual—we love the mix of the classic and the truly weird… There's a lot to discover."
Truly weird? Well, how many other restaurants are currently listing Japanese sparkling wine? And while the growers of Cornwall, the Finger Lakes region, or Switzerland, would, rightly, be a little upset to hear their wines described as "weird," finding wines from each of them in the UK is still all-too-unusual.
But this isn't eclecticism for eclecticism's sake. While the list is happy to travel the path less travelled, and includes a number of wine cocktails, it also features a number of star producers, from Dageneau to Eben Sadie, from Daniel Dampt to Stags Leap—all served with a menu that draws much of its allure from the local seafood and other seasonal Cornish ingredients.