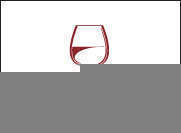 As a four-diamond restaurant known for its elegance and intimacy, head chef Julien Ouellet's eatery has earned a glowing reputation among Québec's local diners and visitors alike. With a selection of classic French dishes, complimented by an excellent list of wines, Restaurant Panache earns a well-deserved three stars in the World's Best Wine Lists 2017; adding to their growing list of accolades.
Our judges were impressed by Panache's "classic" list of wines, many of which have been privately imported to provide the perfect pairing with such wonderfully crafted dishes as roasted scallops, sagamite with petit blanchot cheese, a selection of seasonal vegetables, and brown butter sauce. Each dish is made using produce from their own Île d'Orléans garden or other local producers, guaranteeing diners a pure and fresh meal.
Yet, wine is where Panache excels. More than 700 labels are sourced from 14 countries around the globe, offering some 12,000 bottles, and ensure Panache always has a wine to enhance the experience provided by Ouellet's take on traditional Québec cuisine.