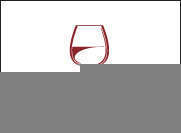 Tim Raue's utilises Chinese products and concepts in his technique, and has given his food another layer of unpredictability by progressively using a South-East Asian approach to seasoning.
He has pared down Southeast Asian cuisine using a small number of high quality ingredients to great advantage, his dishes are a combination of contrasting textures and flavours, always combined to perfection. Another aspect in which Tim Raue has a standout amongst the most influential restaurants in Europe is the meticulous wine pairing.
The wine list at Restaurant Tim Raue has been developed over the course of time by the Raue family and head sommelier, André Macionga. Today, it offers 1200 varieties and reflects their love of very good and exceptional wines.
Famous for excellent pairings, Macionga accompanies the very complex character of Raue's dishes with stunningly accurate and harmonious set of wines to go with the dishes. Macionga is considered one of the best sommeliers in Germany.