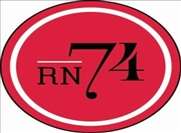 One of two of the Mina Group's Burgundy-centric RN74 restaurants to earn a World's Best Wine Lists three-star award (see the entry on the Seattle venue if you're not a Burgundy obsessive but are curious about the name), the San Francisco outpost has all the hallmarks of Mina Group wine director Rajat Parr and his team's crusading taste for elegant, balanced wines.
Burgundy rules the roost here, and not simply the celebrated grands crus (although these are magnificently represented). A section explicitly devoted to "off-the-path" appellations means good value in the shape of Olivier Merlin Mâcon La Roche-Vineuse 2011 (£56) or René Bouvier Au Champ Salomon Marsannay 2009 ($99—these things are relative).
Other highlights to match executive chef Adam Sobel's creative modern French cooking include stellar collections of grower Champagnes and of both "In Pursuit of Balance" and more classically styled California. There are also extensive rambles around the Rhône and Bordeaux, before a killer list of international sweet and fortified wines brings this impeccably balanced list to a suitably resonant close.