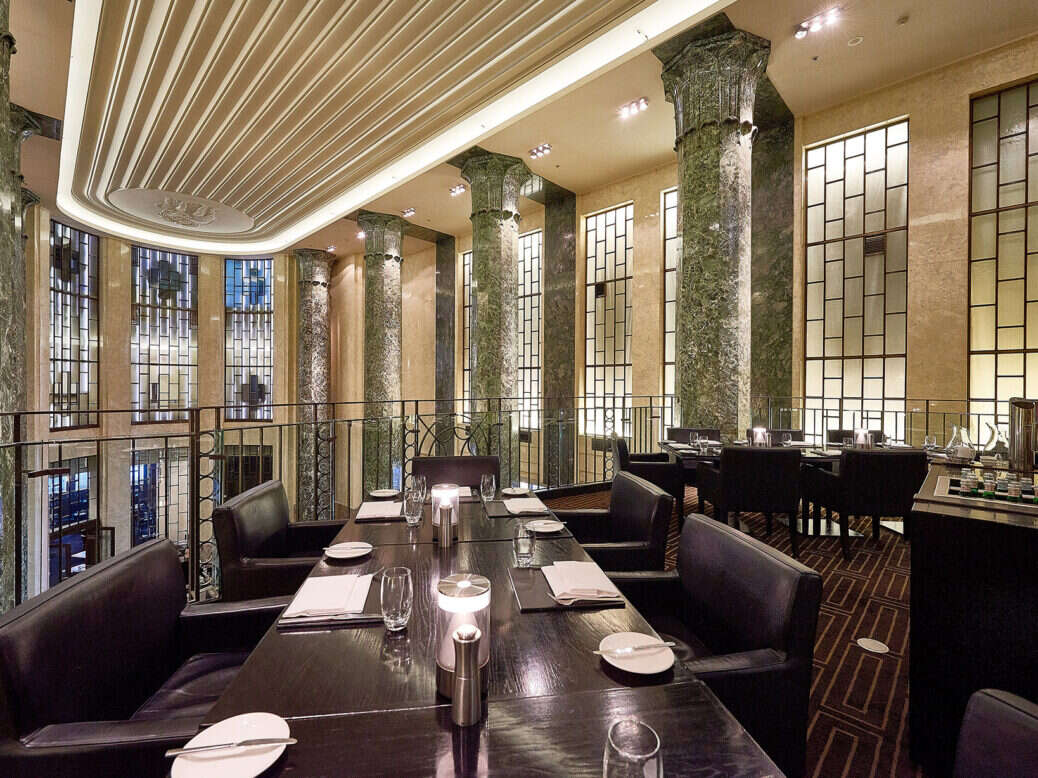 The Rockpool Bar & Grill wine program has been designed to encompass a comprehensive selection of the world's finest wines, both current releases as well as numerous back vintages. Although many great, and therefore expensive, wines are on the list, it is a primary goal to make sure that at least 10% of the wines (approximately 550 selections) are under US $90. The list sits at just under 3,720 references.
The restaurant's cuisine is particularly well suited to a broad variety of wines of all varietals, and relevance to the cuisine is paramount in deciding whether or not a wine belongs. Fortunately the large and varied menu allows for an extremely diverse selection of wines.
Since Rockpool is based in Sydney, wines from Australia feature prominently and introduce both the red and white lists. France follows due to its large size, then the rest of Europe and finally the rest of the new world. An extensive wine by-the-glass program complements, chosen specifically to provide interesting and well-priced wines from around the world.
The on-site inventory of more than 14,550 bottles is stored in four differing-temperature and humidity-controlled cellars, as well as in a large, offsite facility. Glassware, including decanters, is sourced solely from the Riedel Vinum and Restaurant ranges. Some 7,100 of the glasses have also been employed as the stunning, centerpiece chandeliers in the restaurant.