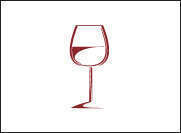 Encompassed by sensational peaks, whispering forests and rushing streams, Schloss-Elmau is a family escape to devour exceptional food and unbeatable music – to unwind and discover world class wines.
One of the key themes of the restaurant is its wine cellar, designed with a low-ceilinged arch, alongside an aperitif bar. The unique wine racks at Schloss-Elmau were hand crafted for the storage and the presentation of the valuable wines.
The extensive wine list at Schloss Elmau is impressive, with chefs and sommelier, offering the best recommendations for wine and cocktails, each to complement the exquisite multi-course dishes.
With a focus on vintage wines, head sommelier Marie Helen Krebs is fascinated in particular by the more-mature vintage wines, in which the wines' full potential is evident with the perfect paring.
Krebs is also on hand to help taste some Rieslings by the glass, as well as some of the German wines.
Schloss Elmau was awarded a Michelin star in 2016, with 17 Gault Millau points and also holds an award from the Wine Spectator Award (2015).