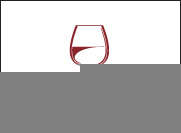 A lot of effort has clearly gone into the design of Sea Blue Wine Bar & Restaurant. Restaurateur Ken Norcutt and his partner Tracy Smith aim to "immerse" the diner in what they describe as a "sophisticated yet tranquil ambience" from the moment they walk through the door.
Unlike other highly designed places, however, the team behind Sea Blue hasn't forgotten that a good restaurant stands or falls on its food and wine rather than the color scheme. The food is creative modern fine dining, based on fresh high-quality ingredients such as Kobe beef, Perigord truffles, and Hudson Valley foie gras.
And the wine choice, according to the judges at the World's Best Wine Lists awards, is "excellent. Intelligently selected and representing all manner of origins, prices, formats, and vintages."
Arranged by grape variety, it's a something-for-everyone mix of mature claret, Burgundy, Barolo, and Rhône, with an impressively broad and deep collection of California and plenty of international choices from New Zealand, Australia, and Argentina among others—a list that would work well no matter the décor.