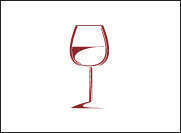 Sergi Arola's wine list pays special attention to the most innovative proposals in the wine world; it is varied, and sufficiently large. Extended over 85 pages with an excellent selection of Spanish and French wines, as well as smaller choices from Europe and around the world, the wine list has over 700 references of which 60%25 are domestic wines, 20%25 French, 20%25 of the rest of Europe and 10%25 of the new world.
The diverse and innovative list has been created to meet the expectations of Sergi Arola's customers.
As well as offering a wine pairing service, the restaurant also offer to bring in any bottle of wine not on the list just for your meal, to make guests' experience even more enjoyable.
Taking inspiration from Mother Nature Sergi Arola place special emphasis on natural wines: organic, biodynamic viticulture or rational.