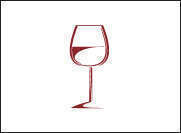 An eclectic crowd both local and international ensure to stop by Settlers Tavern, built in the 1970s for Margaret River's emerging surf culture, where live bands and an award-winning wine list provide a brilliant ambiance to suit both music fans and wine lovers alike.
The wine list naturally features a number of local wines including classic regional chardonnays and cabernet, a dedicated Western Australia pinot noir page, and specialises in small, family-run wineries, ensuring they get an appearance. Settlers Tavern takes great care to provide natural wines alongside regular wines, these include biodynamic, organic, unsulfured and vegan wines from sustainable vineyards.
judge Elin McCoy enjoys the wine list's efforts to identify biodynamic, organic and other wines, while Andrew Jefford appreciates its, 'exuberance and evangelism'.
Settlers Tavern continues to collect a number of accolades each year as a tribute to its dedicated owners Rob and Karen Gough who have been successfully running 'The Tav' for the last 10 years.