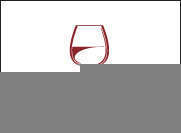 Spiral's Voyage du Vin provides a journey of wine culture as it highlights the traditional flavours of Old World wines and the inventive, young essence of New World wines, challenging the diner's palate.
Customers can choose from a range of categories, from 'Organic and Sustainable' wines from wineries that respect the environment with verified certifications; to 'Off the beaten track' where sommelier Lucky Reyes has unearthed grapes from Hungary, Romania, India and other countries yet to be discovered; and the 'Original wine list' hosting many types of wines and grapes. There is also the option to taste wines as a 'Flight', with the option of white, red or French wines.
Award-winning executive Chef Eric Costille has previously worked for three-star Michelin restaurants in France and now heads up the operations at Spiral, while retaining his role as regional executive chef of Sofitel Asia Pacific. To add further accolades to his title, Costille was also the executive chef at Raffles Hotel in Singapore where it appears he has taken Singapore by storm by opening 12 restaurants at the Marina Bay Sands.