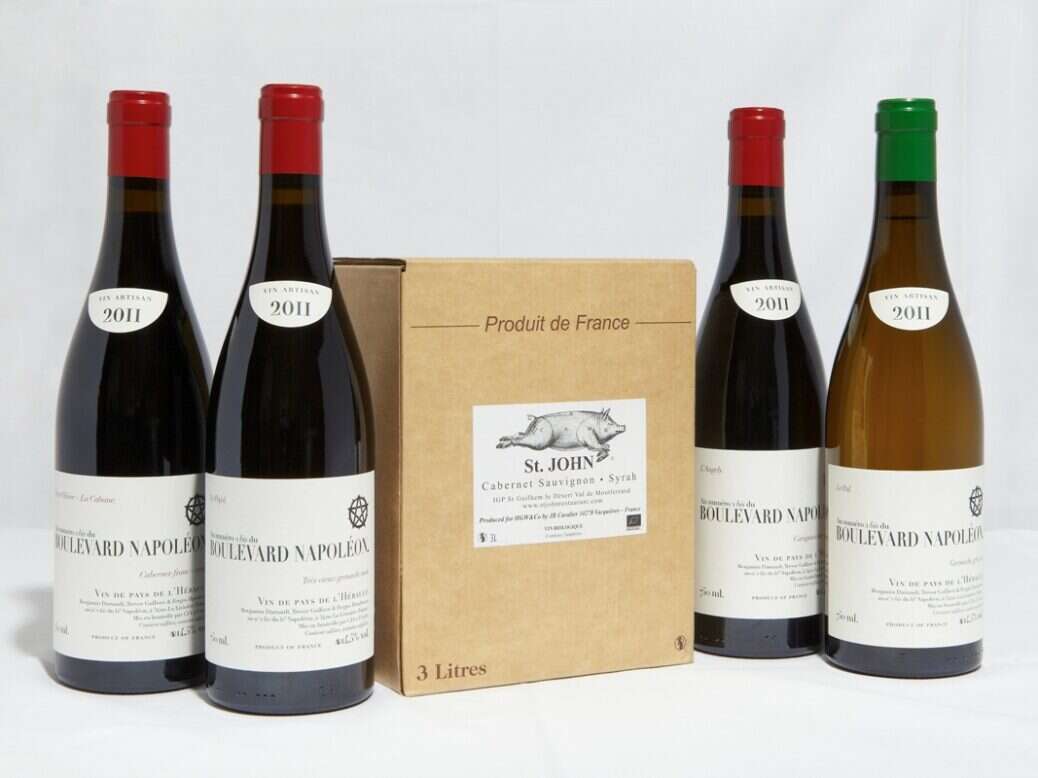 Forever associated with the idea of nose-to-tail eating, and for putting such previously neglected cuts as bone marrow and ox heart on the menu once again, Fergus Henderson and Trevor Gulliver's much loved London dining institution continues to thrive, with a handful of outlets now dotted around the capital.
Wine has always been central to the pair's mission, which includes importing directly from the suppliers, and this gives a distinctive flavor to the all-French list at the original Smithfield site, which as the judges at the World's Best Wine Lists said, "is extensive and full of gems and off-beat bottles."
This is the place to come if small suppliers, frequently organic, biodynamic, or natural, are your thing: from Eric Texier and JM Stéphan in the Rhône, to Olivier Pithon and Jean-Pierre Robinot in the Loire. Familiar names such as Bollinger, Billecart-Salmon, Chapoutier, and Trimbach also have a place in a wine list that offers an entertaining tour d'horizon of a very particular kind of French winemaking.