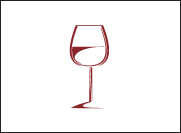 Stonehill Tavern
One of many restaurants from the consistently impressive Michael Mina group to feature among this year's World's Best Wine Lists three-star winners, Stonehill Tavern at the St. Regis Monarch Beach in Dana Point offers the usual impeccable Mina take on modern American cooking.
The dishes on executive chef Raj Dixit's menu make full use of local suppliers on or around the California coast location, with creations such as Morro Bay black cod with laughing bird shrimp or Painted Hills beef filet mignon with Delta asparagus. The wine list, meanwhile, offers what the WBWL judges described as a "really great selection" with a "smart, personable presentation."
It's hard not to be beguiled by a list featuring sections devoted to red and white wines "of consequence," featuring "hidden gems of personality and individuality along with value" such as Charles Hours Jurançon Uroulet, Sans Liège Côtes-do-Coast, Chryseia Post Scriptum from Portugal's Douro Valley, and Kaapzicht Pinotage from Stellenbosch.
But this is a list full of interesting bottles—a collection that is as long and strong in California as it is in traditional France and Italy, and which is never afraid to explore the wine world's many new frontiers.