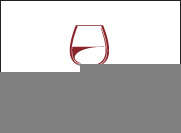 With live music and DJs and multiple floors and terraces, Sud 777 has become a fashionable hang-out in the Pedregal district of Mexico City. What sets it apart from other merely trendy places, however, is the sheer quality of the gastronomic experience.
Executive chef Edgar Nunez brings a winning simplicity to the kitchen, with the sometimes-unusual ingredients very much the star of dishes such as dry fideo noodles in chili salsa with young cheese and pork belly, or bacalão, grilled lettuce, and citrus-peel butter.
The wine list, meanwhile, includes a number of local producers from the burgeoning Mexican wine scene among a wide range of American (North and South) and other global choices. Thus, on the neat by-the-glass selection, Santo Tomas Viognier and 2km/h Tempranillo-Grenache from Baja California can be found alongside Emmolo Sauvignon Blanc from the Napa Valley and Passión 4 Malbec from Mendoza—a theme that continues throughout a funky, modern list.