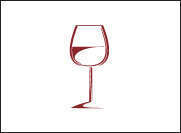 In the Smoky Mountains of eastern Tennessee, Blackberry Farm is a rural idyll containing one of the USA's finest luxury hotels—which in turn features one of the country's best-loved and most respected restaurants.
The Barn at Blackberry Farm (which has recently been joined by a second, more casual restaurant, The Dogwood), is a refined, fine-dining restaurant that aims to "express the essence of our food from the farm and south, though not necessarily 'southern food.'" That means dishes such as Painted Hills dry-aged beef hanger steak, with buttermilk potato puree, carrots, roasted onions, and king trumpet mushrooms, or wood oven-roasted guinea hen, with gilled cabbage, turnips, honey, and mustard.
The Barn's creative cookery is well-matched by a superb modern wine list, one that the judges hailed for its breadth and depth in all styles, covering the Old World and the USA with equal style.
But they were perhaps most taken by the dessert and fortified list. With its "amazing selection of Madeira by the glass, the mature Sauternes vintages, and the genuinely international scope, it was a clear winner of the Best Dessert & Fortified List in North America.
And the feeling the guests get when they read it is best summed up by senior judge, Alder Yarrow: "There's something. And another thing, and another thing, and another one – fantastic! The most extensive USA dessert wine list in existence!"