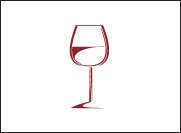 "Small but perfectly balanced" is how the judges at the World's Best Wine Lists describe the wine list at Hong Kong's The Pawn, a modern take on the steakhouse that offers a range of Wagyu and USDA beef cuts alongside ribs, burgers, salt cod and upmarket macaroni with a choice of lobster, braised beef, Ibérico ham, or truffle.
Every choice counts on a short international list that offers a fine introduction to some of the world's most intriguing modern winemakers. English sparkling wine from Chapel Down and grower Champagne from Aubry sits alongside Ruinart and Pol Roger; southwestern French star Alain Brumont and natural New Zealanders Pyramid Valley rub shoulders with Burgundy's Vincent Giradin among the whites; and steak choices range from California's Ramey to Australia's Giant Steps and the Rhône's Roger Sabon.
With many wines available by the glass, and with a range of fair prices, this is a model shortlist full of personality.