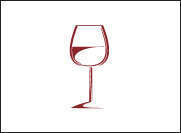 The recipient of the Best Pub Food Awards for two years in a row, (Sydney 'Pub of the Year' and 'Best Pub Food' 2014) by Sydney Time out, Ajò joins Sydney's fine dining ranks. True to its title, The Welcome continues to be known for its hospitality – along with a cracking wine cellar, beer menu and dining culture.
The sophisticated Pub and Italian Dining Restaurant serves regional Italian food made with seasonal and local produce, alongside quality craft beer and an equally impressive wine list.
The wine selection has been compiled to complement Chef Daniel Mulligan's Sardinian cuisine, with eclectic styles from all over Italy. To complement the quality local produce, there's a choice of the best local wines, highlighting boutique wineries, Italian grapes and wines from New South Wales. It includes several lesser known NSW wineries such as Stuart Olsen's A Boy with Fruit, Italian regional wines such as Vermentino di Sardegna and popular varietals.