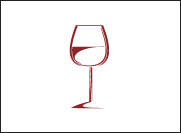 At its opening in 1965, it was a humble restaurant serving family-inspired pasta dishes. Since then however, it has evolved into a culinary behemoth that spawned a culture of Italian restaurants throughout one of Texas's most popular cities. In fact, 2015 saw owner Tony Vallone receive My Table magazine's esteemed 'Legends of Houston Restaurants Award'.
For over 50 years Vallone has been a trendsetter when it comes to quality food, and his wine list is no different. The scope and breadth of styles range from classic vintages, to New World interpretations of varietals. Production territories boast international scope, and include landscapes from North America, Italy, France, and Germany.
However, featured wines include the 2011 Domaine Roux Meursault , and 2008's Brunello di Montalcino. Both received high acclaim from leading US wine critic Robert Parker.
The white French wine from Burgundy provides robust acidity that pairs well with meaty white fish, and shellfish. Its earthy undertones caper with hints of pitted fruit, balancing out fluidly against the lighter textures of seafood.
By contrast, the red wine of Tuscany is a versatile vintage that pulls its weight against the pronounced flavours of darker meats. Tobacco, coffee, and leather undertones break through red fruit aromas to compliment dishes of dry aged beef, game meats, boar, and even fowl.