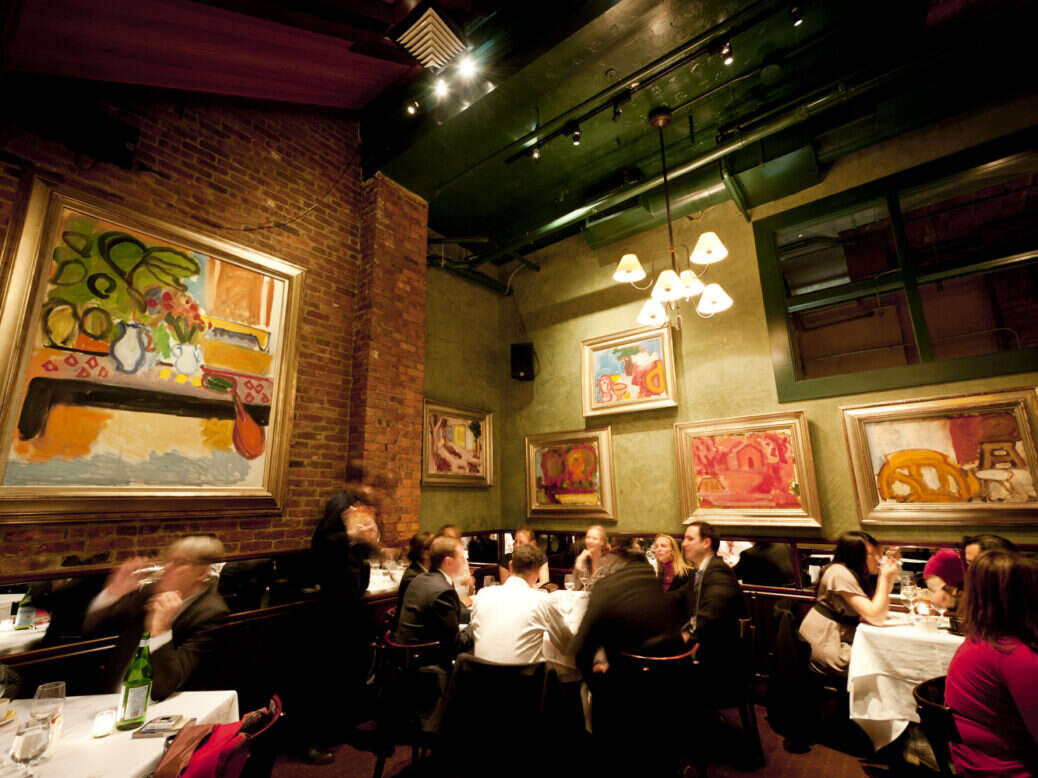 This heavyweight wine list is arranged by grape varietal and differentiated by region.
It is international, with a focus on Burgundy, Rhône, and California wines.
There are several vertical listings of California Cabernets that come directly from their respective producers.
Tribeca's Châteauneuf du Pâpe selection has the distinction of being the largest in the world; the wines from this Rhône Valley village are among the best value on the market today.
Often produced from old, low-yielding vines, the wines of Châteauneuf du Pâpe display concentrated and spicy flavors that complement the varied menu.
Many rare wines in their collection include magnificent aged white and red Burgundy, red Bordeaux, and Rhône wines.
The best of the best are featured in a 'Wines of the Century' collection, something to consider for a special occasion.