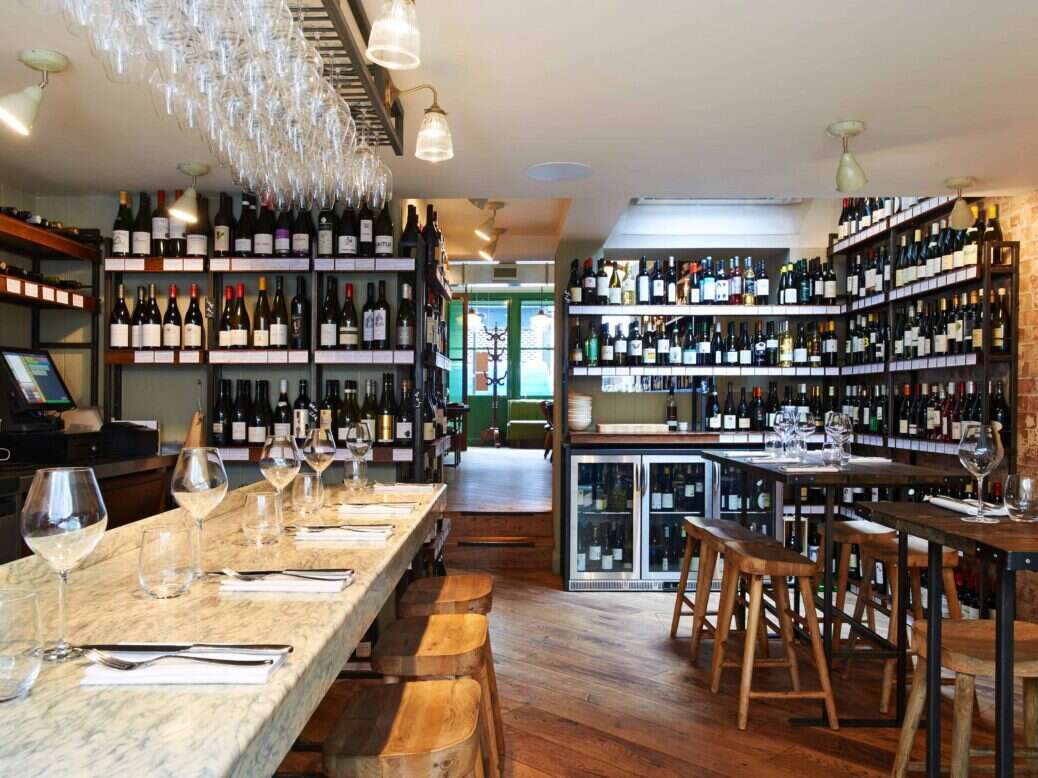 Wine, food, friends, and conversation. These are the four elements making up the core principles at Vinoteca Chiswick. Brett Woonton and Charlie Young are the two masterminds behind the Vinoteca initiative, which started in 2005 with a venue in Farringdon, and went on to claim Marylebone, Soho, Chiswick, and King's Cross. The duo aims to serve interesting, quality wine that can pair well with a menu of fresh, seasonal produce.
The short list of 200 wines-only features an ever-changing menu of 25 wines by-the-glass, interestingly served via bottle, keg, and box. The wine list is well-presented and features a personable selection of staff picks with individual notes from each, whether it be bosses Brett and Charlie, Vinoteca accounts, or members from other London Vinoteca locations. The list goes on to include descriptions with each and every wine, an enjoyable and impressive detail. Organic and biodynamic wines are strong here, and some examples include Blanc de Noirs 'Moulin Blanc', J. Mourat, Loire, Vendée, France 2014 (organic) and Cote Rotie 'La Mordoree', M Chapoutier, Rhône, North, 2001 (biodynamic), for example.
Vinoteca Chiswick received praise for its spirit, ethos and value from the judges of the World's Best Wine Lists 2017.