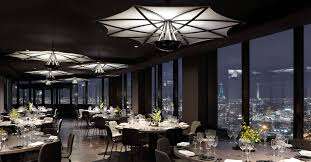 The pursuit of the perfect wine list is a perplexing journey.
This evolving domain comprised of an old and new world presents the conundrums of history versus modernity and tradition versus innovation.
The nuances and breadth of this spellbinding world are simply too complex to capture within the pages of a book.
It is this acceptance which has guided Vue de Monde toward simplicity.
The list is a living, breathing document that evolves, depletes and builds.
It pays homage to iconic producers, vintages and regions, as well as reveres the new, exciting and unusual.
Australia—the restaurant's own backyard terroir—is a particular focus; a sweeping landscape of contradictions, offering a diverse contribution to the world of wine.
The team of sommeliers, which hails from Australia, Portugal, Italy and France, ensures a balance between the great wines of Australia and the iconic wines of the world.
They parade this offering with pride as guests depart through the 20-meter long enclosed glass cellar.
Over 2,000 references are displayed in eight pupitres and further wall racking.
A further 7,000 bottles are cellared underground, which are aged and released at their finest.
Notable attention is directed toward Champagne, Australia and Burgundy—representing a broad selection of styles from grand marques to smaller growers, with vintages from the 1960s onward.
Their dedication and passion also extends to the tea service with a dedicated sommelier, as well as world class cocktails from the Lui Bar.
Global in reach and full of surprises, it is a suitable homage to the great producers, and those who are reaching for greatness.