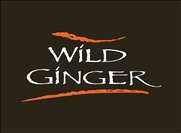 Since opening in 1989, Wild Ginger has become a fixture on the Seattle dining scene, attracting rave reviews for its creative take on the South East Asian cuisine that owners Rich and Ann Yoder fell in love with while backpacking in the region in the 1980s. Authenticity is the watchword in the kitchen, which recreates recipes from "across the Eastern Pacific Rim, from China to Indonesia, and Malaysia to Vietnam."
With these complex, often highly spiced dishes, special attention is required on the wine list to find compatible choices. It's no surprise, then, that the list is particularly strong on aromatic white wines: the Riesling list, for example, is superb, taking in the best of Germany (by region, and including extensive verticals from the likes of Dönnhoff, JJ Prüm, and Willi Schaefer), Alsace, and Austria, as well as the great Australian producer Grosset from the Clare Valley.
Pinot Noir (Burgundian, Oregonian, and Californian) and Syrah (the Rhône, Australia) are other strengths. As is the selection of the best local Cabernet and Merlot from producers in Washington State and a little further south down the West Coast. It's a list that our judges felt was put together with imagination and excellent taste.