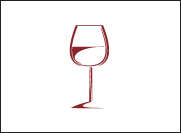 "Wine-sensitive" is how Yats Restaurant & Wine Bar describes its approach to dining. But the judges at the World's Best Wine Lists awards would go even further: "wine-obsessive" maybe comes closer to summing up this "gourmet Mediterranean" restaurant in Clark Pampanga in the Philippines, which earned a place on the shortlist for the Best Wine List in Asia.
There are more than 2,500 bins in a dazzling collection of mature vintages of many of the greatest names in wine. The list starts as it means to go on: with a choice of rare vintages from each of the Bordeaux first growths, including 1900 Lafite-Rothschild, 1899 Margaux, and 1920 Haut-Brion, working its way through the 1855 classification before staring on St-Emilion and gems such as 1947 Cheval Blanc and 1928 Ausone.
Bordeaux's more affordable bottles are then explored, always with plenty of options for guests to drink properly mature examples, before the list takes a journey around the various villages and crus of Burgundy and more old rarities such as A Bichot & Cie Clos de Vougeot 1934 and Chanson Pere & Fils Clos de Bèze 1950.
Other highlights include the run of dessert and fortified wines that earned Yats a place on the shortlist for Best Dessert and Fortified Wine List in Asia, with a superb selection of Sauternes and other French dessert wines, and a fine set of old Ports that includes both Quinta do Noval 1945 and the same estate's Nacional 1955.