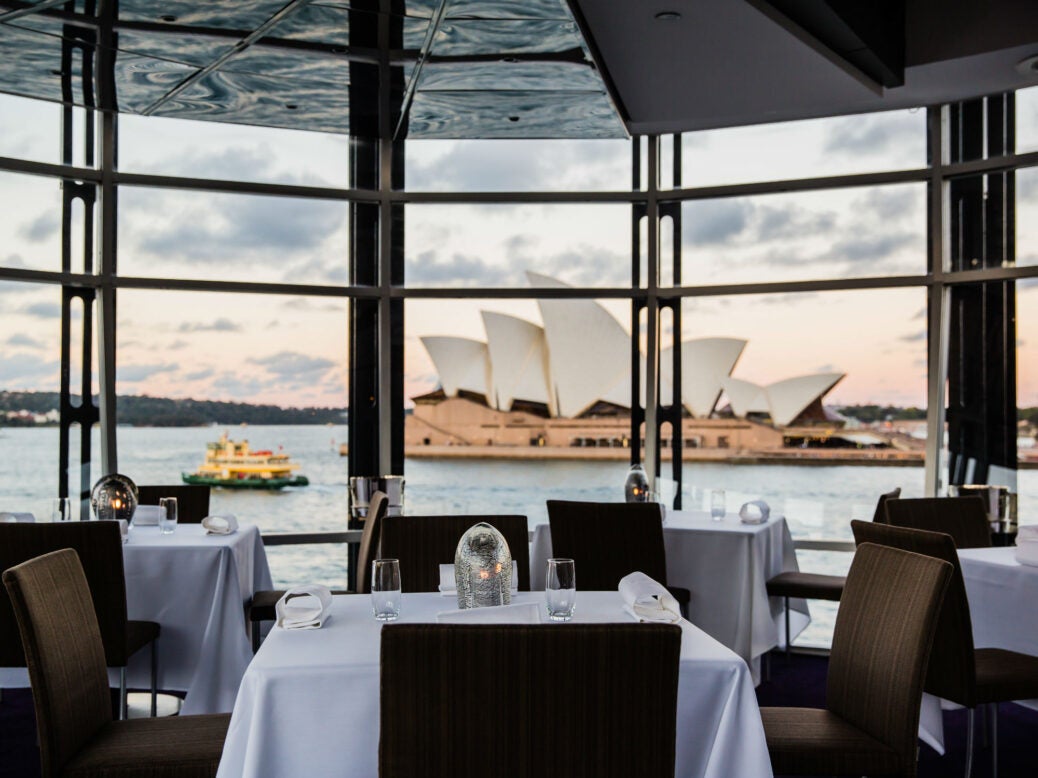 Perched on the cusp of Sydney's breathtaking waterfront and neighboring the Sydney Opera House lies Quay, Australia's most awarded restaurant. Quay has held Australia's coveted 3 Hat and 3 Star rating in The Sydney Morning Herald Good Food Guide and Australian Gourmet Traveller Restaurant Guide for 13 consecutive years, alongside Best Restaurant in Australasia in the San Pellegrino World's 50 Best Restaurants 2012. After it won a three-star-award for its wine list in the 2014, 2015 and 2016 World's Best Wine Lists awards, WFW was keen to interview its head sommelier Amanda Yallop, who oversees the wine program in addition to running the entire elite wine team.
We discuss the challenges of being a modern sommelier, now that every consumer can peruse wine reviews before, during, and after any meal, leaving them wondering whom to believe. Yallop highlights some of the standout and developing areas in Australia's wine industry, such as the combination of old and new vines in production, the natural wine movement, and Tasmania. She also pays tribute to executive chef Peter Gilmore for his nature-focused expertise, and to the combined food-and-beverage team that has made Quay a destination restaurant for discriminating customers near and far.
What is your favorite part about being a sommelier? What do you think are the most challenging parts that customers aren't aware of?
There are plenty of fun aspects to being a sommelier, but my top choices would be the exposure to new and old interesting wines and the interaction I have with our guests. It is very satisfying to guide someone to a new wine and to see the pleasure they derive from trying something they consider novel and different. The most difficult job for me is the relentless search for older wines in order to maintain the cellar program – you can never offer enough depth to vintages across the board by region, variety, or producer. These wines are few and far between and can be prohibitively expensive.
Amanda Yallop, Head Sommelier
What countries or regions inspire you, and why? Are there any up and coming regions you find influential?
I'm going to have to bat for my home team; Australia has so much happening at the moment. Our industry is now quite mature and with that we have a combination of old vines, very experienced winemakers and viticulturists working alongside an established new breed of winemakers that are constantly experimenting with new and old ways of production, giving today's industry an edge over the past. It is difficult to pick a favorite Aussie region but I will stick with the classics: Hunter Valley for bulletproof Semillon, as well as Yarra Valley and Mornington Peninsula. A region that many of our international guests are surprised about is Tasmania – they grow some of the best fruit in the country. A small army of proven winemakers such as Sam Connew (Stargazer), Nav Singh (Domaine Simha), Sue Bell (Bellwether), and Jim Chatto (Chatto) have relocated and are now sourcing fruit and planting vines.
What is your go-to bottle of celebratory sparkling wine/Champagne?
There are so many excellent Champagnes/sparkling wines available to us now, but I often find myself grabbing a bottle of Champagne Bollinger Grande Année 2004 or an Arras Late Disgorged Blanc de Blancs Sparkling Wine from Tassie.
What are the fundamental elements to an award-winning wine list?
It is a combination of many factors: showcasing classic regions and styles, offering vintage depth, having a selection of the new and unusual numbers, constantly updating the list of wines by-the-glass to pair with each dish on the menu as it changes within each season, and listing local and international superstars as well as emerging producers. Making sure it is updated often to reflect what is actually available for guests to enjoy is also important. But there is an enormous amount of fun to be had, given enough time and a healthy budget.
What wine trends did you see in 2016? Did you discover anything new or spot any particular tendencies among your customers?
Today's consumers are the most informed they have ever been; everyone has a smart phone and ready access to information. It isn't really a problem yet but there is now a prolific amount of wine reviews available online that may be written by anyone with access to the internet, and I wonder how the market readily accepts any opinion as long as it is online. Ideally I wish that some people would be a little pickier about who and what they believe. I am more likely to trust reviews by industry journalists, and would urge consumers: please read whatever you like, but then ask yourself if it was written by someone with an agenda and then make up your own mind.
What trends do you anticipate for 2017?
There is an established natural wine culture in Australia; these wines are made with minimal intervention in both the vineyard and the winery, and each year they get better and better. The story and the premise that travels hand in hand with these wines is both fun and compelling, but many of the wines were not. As expected, with time many of these wines have improved, and I look forward to what this vintage may offer.
Which wines did you enjoy during the winter and cooler months? Please specify.
We have pretty mild winters in Sydney but on the cooler days I would often reach for some Chatto 'Isle' Pinot Noir 2014 from Tasmania or a bottle of Ceretto Barolo Bricco Rocche 2008.
What do the wine awards mean to you? How has it affected you and your establishment?
Having Quay's list recognized is exciting on a local and international scale – it has the potential to build our guest base and our regulars often comment on it. It is a genuine thrill when an international guest mentions it was one of the reasons they chose to dine with us. I would suggest that Pete [Gilmore] is arguably one of Australia's finest chefs, his food is incredible, and I think that the recognition by The World of Fine Wine cements our reputation as a destination restaurant.
Find out more about Quay in the World's Best Wine Lists, or visit Quay now.