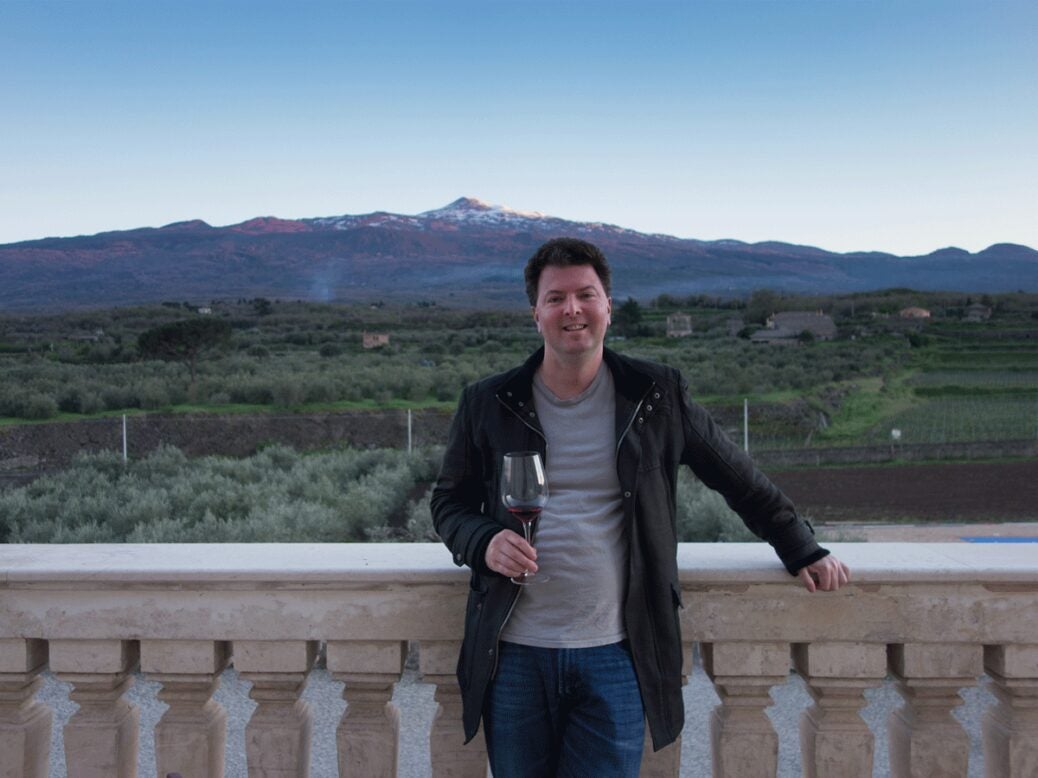 Alder Yarrow is a senior judge for the World's Best Wine Lists, and has been on the judging panel almost every year since its inauguration in 2014, making him a fantastic candidate for observing how wine lists and the industry have developed over the past five years. Outlining what he looks for in a wine list, Alder comments on which regions have improved, his thoughts on the new awards categories, and other trends in wine lists around the world.
What's the first thing that you look for in a top wine list?
Interestingly, it's the same thing I look for in a wine: balance. A wine list needs to be well proportioned for its size, and not weighted too heavily in one direction or another. That isn't to say that lists can't have emphases, but the best lists are deliberate and careful representations of a range of drinking possibilities. Balance, I think is ultimately the sign of careful curation. The other thing I look for is diversity. The world of wine is wide and remarkable, and unless an establishment has a specific, deliberate regional focus, then a good wine list should have lots of different kinds of wines from all over the world.
What trends have you noticed in this year's awards?
I'm happy to see a bit more personality coming through in some lists. A number of lists contained sommelier commentary in some form or another, and that is quite welcome. As ever, the diversity of the wine world continues to be better represented on wine lists, as sommeliers and wine directors become more comfortable adding wines from lesser known regions and grapes to their lists.
What regions have improved the most, or caught you by surprise?
Perhaps we're just getting more and better entries in that category, but there were remarkably more strong contenders for short wine lists this year than in previous years, especially in Australasia.
What are your thoughts on the new categories? (Best Regional Wine List, Best Spirits List, Best Designed Wine List, Most Original Wine List)
I think given the cocktail boom and the interest in bourbon and whiskey in general, the addition of the spirits category (Best Spirits List) was an important change this year. As the winners will show, some people have gone to extraordinary lengths to create really remarkable offerings of bourbon, whiskey, tequila, and other rarities.
The best regional category is tricky, but I think ultimately it will be a good one to have, as some restaurants have a real focus on the wines they present. The key will be distinguishing those who are simply listing mostly their own local wines versus those who have made a real effort to showcase a specific region in its entirety.
How important is it to identify regional winners?
In some ways, I feel the regional awards are more important than those we give in the major markets surrounding European or American wine regions. Crafting an excellent wine list in farther flung regions of the world is an exercise in determination and persistence in sourcing. Those that accomplish it deserve recognition, and their numbers continue to increase, so the regional focus also points to the spread of wine culture globally.
Have you had any big surprises this year?
I wouldn't say there were any huge surprises, but it was extremely difficult to pick favorites amongst the short lists in many cases. There are really some great lists out there.
How do you think wine lists have changed over the past four years on a global scale, since the awards started in 2014?
I would say the single biggest change would be the influence of the Coravin device, which has made some of the world's greatest wines available by the glass. The impact of Coravin still hasn't reached its apogee yet, and so we will continue to see more and better wines available for tasting at wine bars and as part of restaurant menus for some time to come.
In addition, I'm happy to see wine lists getting more and more diverse. This is a slow change, but one that continues apace. Just as an example, the number of lists that feature Greek wines seems to have significantly increased in the last four years, and that's only one of the wine regions that has gotten more love. The Jura is hot, of course, and we've seen lists go from having one or two Jura wines to now having whole sections for Jura wines. Sake too, continues to grow in presence on lists.
Finally, I'm happy to see more lists with personality, where the sommelier or wine director's editorial voice comes through to the guest. It takes a lot of effort to write tasting notes or commentary on every wine on the list, but I think those who make the effort do a real service to their guests.