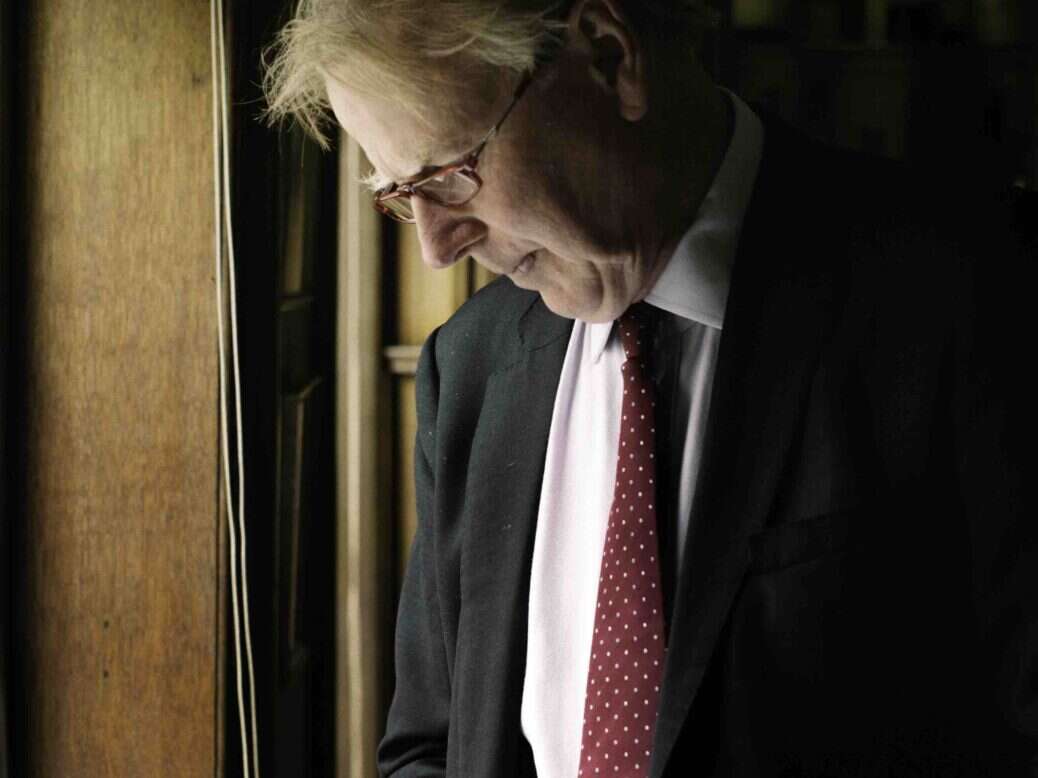 Raymond Blake reviews Inside Burgundy: The Second Edition by Jasper Morris MW.
Berry Bros & Rudd Press
800 pages; $90 / £65 / €79
Riddle me this: "The Noëllat tribe are abundant in this part of the Côte de Nuits. Two brothers, Charles (1880–1939) and Ernest (1881 to 1914–18), flourished in the early 20th century. Charles had a son, André, who died in 1941. André's elder daughter Andrée married Jean-Jacques Confuron; his younger daughter Odile married Alain Hudelot, to form Domaine Hudelot-Noëllat in Vougeot. (Domaine Charles Noëllat no longer exists, having been bought by Lalou Bize-Leroy in 1988.)
"Ernest had two sons, Georges and Henri. Domaine Georges Noëllat has passed down through his daughter Marie-Thérèse and now, with exciting results, to her grandson Maxime Cheurlin. Henri meanwhile married his step-sister Marie-Thérèse Jayer, daughter of Henri Jayer's Uncle Edouard from his first marriage. They had a son, Michel—who married a distant cousin, Hélène Noëllat—and their children today run Domaine Michel Noëllat. Hélène Noëllat's sister was Ghislaine Barthod's mother—hence the label Gaston Barthod Noëllat."
Whew! An even more complicated passage is required to unravel the twists and turn in the Gros family tree—wine-loving genealogists and lovers of mind-bending puzzles should turn straight to page 342 to seek that one out, then go in search of the Colins, the Confurons, the Moreys, the Pillots, and the Rossignols, whose extended passage concludes, "And so on…"
Labyrinthine, never intimidating
Such are the labyrinthine, though never intimidating, depths that Jasper Morris plumbs with ease in this second edition of Inside Burgundy. A little gentle wit occasionally leavens the complication: "Shake a bush in Meursault and a Bouzereau will fall out."
The title is apt, for the author truly does take the reader inside what is currently the most celebrated wine region in the world, whose wines are sought after like no others, in some cases revered like precious works of art. This current craze—for craze it is—finds little favor with Morris, and that is one of the great joys of this book, at least for wine lovers rather than collectors who chase labels. There is a constant, subliminal refrain that acknowledges all the excellent Burgundy now being produced by names outside the "golden circle" of Rousseau, Roumier, DRC, Leroy, Coche-Dury, and the like. This theme is first mentioned in the introduction: "In these days of very high prices for the leading premiers and grands crus, it has been a real pleasure to unearth beautifully made wines from much less expensive appellations throughout the region."
Commentator and pathfinder
How to use Inside Burgundy to best advantage? To begin, stricture yourself to read the first 121 pages passim; they form an excellent Burgundy primer. Thereafter, a more casual, dip-in approach is counseled, ideally with glass in hand beside the fire on a wintry Sunday afternoon. Muse and reflect, pore over the maps, marvel at some vignerons' minute holdings in prized vineyards—sometimes less than one-tenth of a hectare (quarter of an acre)—and marvel too at the legwork (literally) that lies behind these pages, an accumulation of effort that is almost beyond comprehension. But there is more to Inside Burgundy than mere legwork. Simply wearing out shoe leather is not enough. Morris has done the work so we don't have to. He has walked the walk and now he talks the talk with authority and confidence. To do so will have involved a roster of hundreds of producer visits, endless tasting and note-taking, and astute winkling out of the myriad nuances and complexities that make up the Burgundian patchwork quilts. Yes, quilts, for Burgundy is one quilt laid on another and then another…
And yet gathering a mountain of facts, filling a reservoir of information, is the easy bit. If Morris had stopped there, he would have produced nothing more than a grand compendium, its scale intimidating and its content indigestible. But he is more than an ardent chronicler. He's an astute commentator, too. Arguments are made and conclusions drawn. The reader is vouchsafed insight and understanding. The fog of complication will never clear, but with Morris as pathfinder, a way through can be found.
The joy of no tasting notes
For this reviewer, the absence of tasting notes is a joy, not an omission, not simply because they go out of date, as Morris says, but because there is hardly a more desiccated form of prose on the planet. He also now has the advantage of being able to direct readers to his website for up-to-date commentary on specific wines—though he is not unaware of the tasting note's limitations, as when reveling in the grandeur of Domaine Armand Rousseau's Chambertin: "It is a humbling experience to taste this wine, and I find intelligent tasting notes defeat me, as is the case with great examples of Le Montrachet. They are what they are, and reference to individual fruit flavors or exotic spices are irrelevant." Indeed. It is far better to know the backstory to a wine, which is particularly well told in Rousseau's case.
Lovers of hair-splitting detail—I plead guilty—are also well served: "The practice of rubbing out spare buds, ébourgeonnage, is better known as évasivage in the Côte de Nuits and échetonage in the Côte de Beaune." A finer, more cerebral distinction is drawn between premier cru and grand cru: "For a single-vineyard site to be classified as premier cru, it should—in my opinion—reflect the essential characteristics of the commune it comes from and it should have more than one gear, or layer of flavor. A good premier cru should 'kick on': deliver the expected flavor profile on first tasting, then develop further in the mouth." The essence of grand cru is well caught: "A grand cru worthy of its name should have a clearly definable character of its own which is separate from—and grander than—the prevailing style of the village: hence the grand cru on the label carries only its own name (e.g. La Tâche) rather than the name of the commune it comes from." It's a delicious distinction, subtly qualified by "worthy of its name."
Value and wisdom
The initial six-score pages can be read on repeat, chewed over and considered. Whether to include stems or not when fermenting Pinot Noir is a never-ending debate in Burgundy—anybody keen to understand the complexities of this topic should turn to page 98. And for any doubting Thomas who raises a weary eyebrow when wine lovers invoke the mysteries of Pinot, and its siren call to winemakers the world over, the excellent overview of the grape on page 65 and following will help lower that eyebrow.
Thorny issues are also dealt with—commendably well in the case of the hydra-headed monster that is premature oxidation, though Morris can offer no more encouragement to those who have poured many putatively grand bottles down the sink than to say, "We are on the road back." How far in the future the destination of reliably ageworthy white Burgundy is continues to be anybody's guess. Which means that the pages elaborating on the problem take the form of a situation report on a still-current issue rather than an overview of a problem now receding into the history books. At least there are grounds for hope, and progress has been made. The bad old days are behind us—days when winemakers suggested that consumers had caused the problem by storing their bottles badly. Only when they tasted corrupted bottles from their own cellars was their cough softened.
Burgundy, especially the Côte d'Or, might be described as both the cartographer's playground and boot camp, being rewarding and challenging in ample measure, so it is lovely to see more maps included in this edition, though more again would have been even lovelier. The micro-parcellation of vineyard ownership never fails to fascinate and baffle both neophyte and seasoned Burgundy student. Scholars of this fragmentation should bookmark page 308—the Clos de Vougeot map—the southern section of which, with its pencil-slim landholdings, could probably be read by a barcode scanner.
Worth every penny
Published by Berry Bros & Rudd Press and priced at £65, this book may seem expensive, but it is excellent value. Sell it to yourself with this thought: It is equivalent to the price of a good bottle of, say, Chassagne-Montrachet Premier Cru (Domaine Philippe Colin's 2018 Chassagne-Montrachet Premier Cru Les Chenevottes is currently £69 on the BBR website), and if consulted regularly, it will easily repay itself by way of steering the reader away from the underwhelming bottles with spuriously attractive names that can still be found in Burgundy.
What next for Morris? A Burgundian friend once quipped to me that the extramarital shenanigans in one Côte d'Or village made it "like Dallas," referencing the TV series. We shouldn't hold our breath… but with material like that to hand, I'm sure Morris could pen a memoir as racy as Inside Burgundy is informative. More practically, he might want to point his pen south to Beaujolais, which is not included here. Bemoaning the region's continued absence, he writes, "Alas, that will need to be the subject of a separate project." Here's hoping that project is already in hand.
Note: Retaining the late Steven Spurrier's foreword to the first edition "entirely untouched" is a gracious gesture to a much-missed colleague and friend, still mourned across the wine world. Reading back over it now, ten years later, I am not sure that, even if Spurrier were still with us, he could have improved on his own incisive and erudite words of a decade ago, which still form a wise and generous prologue to Inside Burgundy.