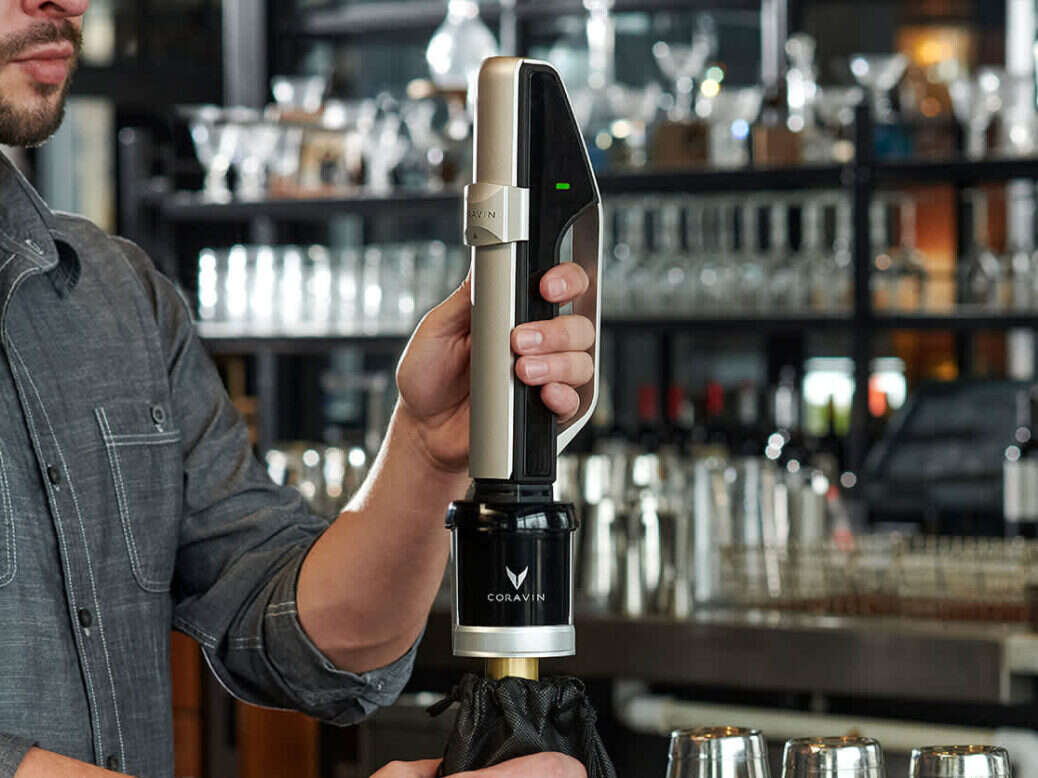 Coravin Wine & Bubbles Bar, a new pop-up venture in London's Mayfair, will have one of the most extensive by-the-glass lists in the world.
Having already helped transform the serving of wine by the glass in many of the world's leading restaurants and bars, the team behind the Coravin wine preservation system are now turning their attention to their own establishment, with the opening of Coravin Wine & Bubbles Bar in London's Mayfair on November 2, 2021.
Described by the company as a "wine bar and retail pop-up," Coravin Wine & Bubbles Bar will remain open in Lancashire Court, Mayfair, until January, 2022.
Sparkling focus
The wine list will feature 300 bins, with each available by the glass, and with a particular focus on sparkling wines, as the company looks to promote its latest release, the Coravin Sparkling.
There will be 50 sparkling choices in total, which the company claims gives Coravin Wine & Bubbles Bar "the longest list of sparkling by the glass in the UK, if not the world." Featured names include Champagne producers such as Krug, Dom Pérignon, Egly-Ouriet, Bérêche & Fils, and Veuve Fornay, as well as various choices from England and other sparkling regions.
Other big, non-sparkling names on the list, which was put together by wine consultant and Master Sommelier Xavier Rousset and which will feature glasses priced from £8 to £850, include Château Petrus, Vega Sicilia, and Sassicaia. A shop adjacent to the bar will allow customers to buy wines from the list to take home.
Food choices, in a venue designed to "take on the style of a classic cave à vin," include seasonal sharing plates and cheese and charcuterie plates sourced from suppliers such as La Fromagerie and The Great British Charcuterie Co.
"We are thrilled to be opening our first ever bricks and mortar Coravin Wine & Bubbles Bar in the exciting city of London in a few weeks," said Coravin CEO, Chris Ladd. "We look forward to showcasing how Coravin can open up the experience of wine exploration within our own venue and we'll be serving some of the world's best wine and Champagne, yet serving everything by the glass.
"We already work with some of the best restaurants, bars, and sommeliers in London, so it made sense for us to open our first pop-up experience here this season," Ladd added. "We'll be here through January, and then … who knows."
For more information or to book a table, visit www.coravin.co.uk/en-GB/winebar.