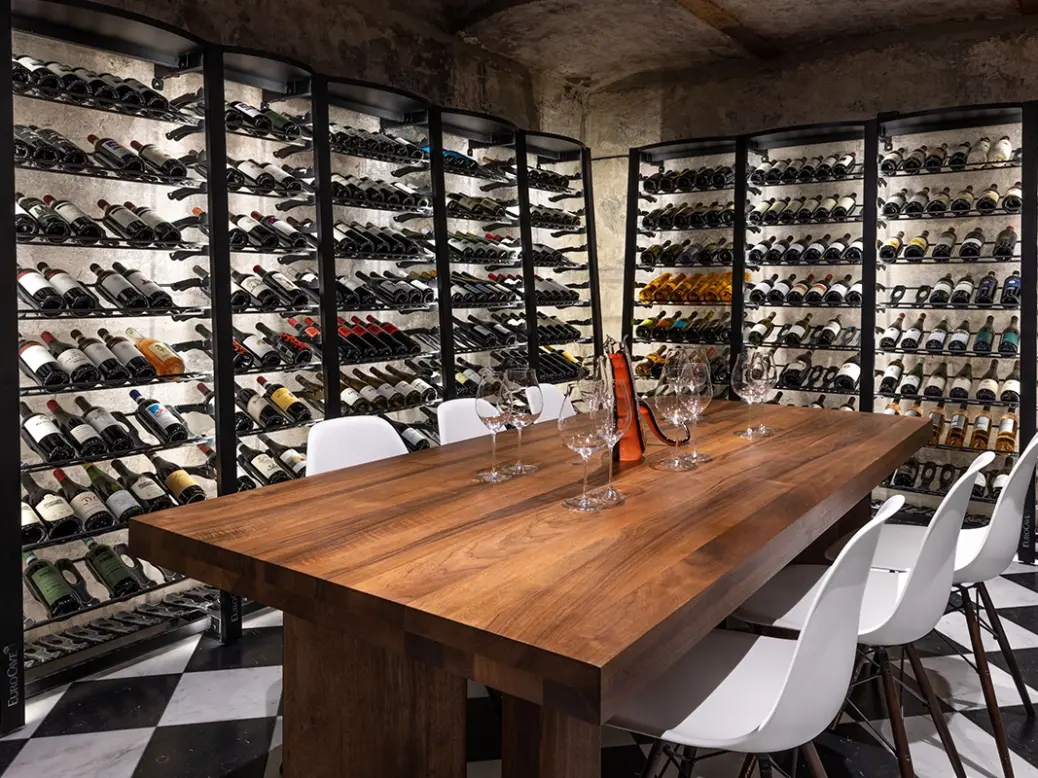 EuroCave offers more than just wine cabinets; it crafts bespoke wine cellar rooms that elevate the essence of fine wine and tasting. Gone are the days of dusty storage; EuroCave transforms wine preservation into an art, seamlessly integrating wine into homes, offices, and restaurants.
Its bespoke wine rooms are designed and built by experts, ensuring each room complements the customer's desires and available space. Blending expertise with custom design, these rooms possess a unique French flair, offering design and unmatched quality.
The French heritage of excellence
Situated in Fourmies, Northern France, EuroCave's production site spans 5,000 m2 of workshops where expertise meets craftsmanship. The company holds the prestigious Entreprise du Patrimoine Vivant label, which reflects its unmatched expertise honed over nearly 50 years.
A statement of character and elegance
EuroCave aims to balance design with functionality, delivering tailored wine storage solutions for collectors who want to share their passion with loved ones. The wine lover seeks integrated under or above-ground solutions that become a statement of their personality.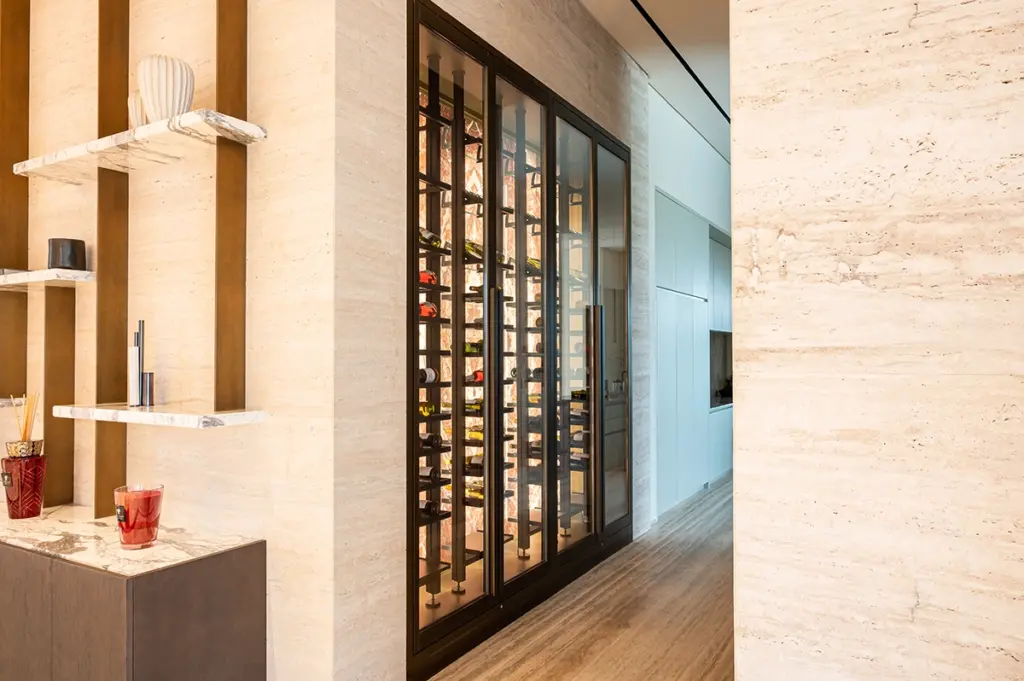 With a wide range of materials available, customers can choose from traditional wood cellars, stainless steel wine cellars, or elegant wine racks. EuroCave's four storage systems—Modulo-X, Modulosteel, Modulorack, and Modulothèque—combine high-quality materials into a sophisticated whole. Moreover, Inoa conditioner ensures a constant temperature in the wine room, preserving wines in optimal conditions. In addition, the 'La Main du Sommelier' system provides flexible and individual bottle support for all shapes and sizes.
For a traditional underground cellar or a masterpiece in the living room, EuroCave collaborates hand in hand with homeowners, crafting the wine space of their dreams and guaranteeing a quality and aesthetic space.
Discover more on https://www.eurocave.co.uk/en/cabinets-and-wine/tailor-made-cellar-layout